Home / Video / Warmup Insulation Boards – Ultralight
Do I need insulation?
Warmup Insulation Boards – Ultralight
Many people wonder if it is worth insulating under their floors and the answer is that yes, it definitely is – especially above a crawl space or concrete slab.
Insulation boards are ideal for use with electric underfloor heating as they prevent the heat from the heating system from escaping downwards to the subfloor. The Warmup Insulation Boards do not let the heat pass through from the heater to the subfloor. Therefore the heat gets pushed upwards, onto the floor surface where you want the heat to go. It is recommended to always carry out a heat loss calculation if you are considering buying an electric underfloor heating system to understand how well your house is currently insulated and how big the heat loss is in your home.
Taking it a step further, Warmups Ultralight insulation is designed specifically for use with floor heating systems. The 4-in-1 benefits of insulating, heat-spreading, and decoupling work together to give you a savings of $1/sqft/year.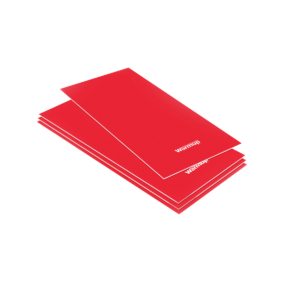 4-in-1 Ultralight Insulation Boards
Insulation boards always improve the efficiency of your underfloor heating system by allowing a quicker heat-up time, when no heat is getting wasted by going downwards away from the floor surface.