Underfloor Heating under Carpet and Laminate
Add warmth to your carpet and laminate floors. Read more about heating under carpet with Warmup floor heating systems.
---
Heating Under Carpet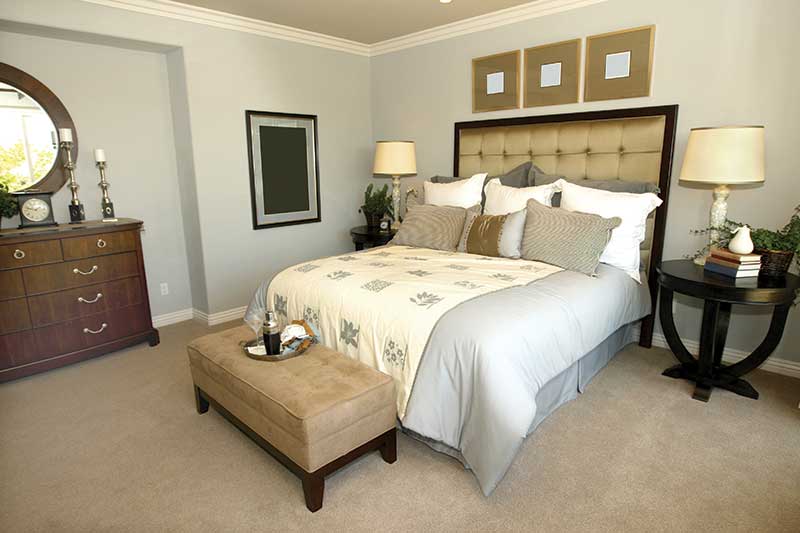 Warm carpets feel great underfoot but they also help keep your home healthy by keeping humidity levels low, keeping dust mites and other allergens in check. Underfloor heating also reduces unwanted air movement, lowering the amount of dust in the air – fantastic news for those with asthma.
Warmup has the ideal electric solution for use with carpeted floors.
The floor temperature should not exceed 81°F (27°C), which is secured by using a thermostat, means that the floor heating system is restricted to a certain maximum heat output. If you need help determining the heating requirement of your room and deciding on the suitable underfloor heating system, our expert team is available to help and can give you an estimate for heat loss and the heat output of the system and help you to choose the right products to your home.
When installing the system, the concrete or plywood base on which the heating system is installed on should have additional insulation. This promotes the efficient operation of the system. Warmup Insulated Underlay rolls are designed to give the best performance for the floor heater to provide heat through the underlay and the carpet on top.
---
---
When using radiant floor heating under carpet, care should be taken to ensure effective performance of the system. Everything above the heater, including underlay, overlay and final floor finish need to be in the limits set below. The typical carpet is 1.0 to 2 tog, but you should always check with the manufacturer the suitability for underfloor heating and ensure that the overall tog value (including any underlays or overlays) does not exceed the 2.5.
It is not recommended to install underfloor heating with carpet if the limits below are not met. This may hinder the performance of the system and result in the system not working as desired.
Transfer of heat limits
Tog
No more than 2.5
RSI 
No more than 0.25
R-Value (US)
No more than 1.42
U-Value
No less than 4.0
---
Find the Right Product for Carpet Floor
Ready to Purchase a System?