Terra WiFi Thermostat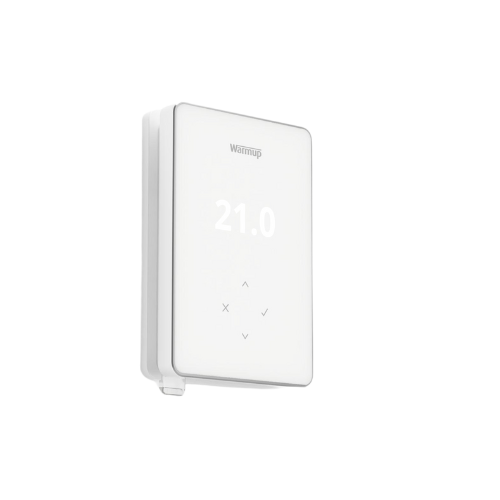 Warmup's Terra WiFi thermostat has been designed with simplicity and stylish functionality in mind. It brings energy-efficient heating control to all floor heating systems. The Terra does not require programming and uses Warmup's latest Smart technology to automatically control heating for luxurious comfort and energy efficient operation.
Price
from $298.00 MSRP
Now Shipping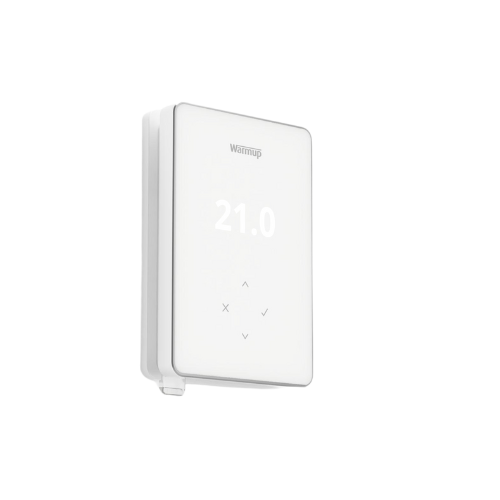 Always at the Right Temperature
SmartGeo technology turns the heating down automatically when you leave and warms back up to temperature just as you arrive, helping reduce CO2 emissions by up to 25%.
Weather Based "Early Start"
Advanced early start functionality that works with the local weather forecast to activate the heating at just the right time, whatever the conditions outside.
The Terra heating controls are easy to use and don't require programming. The set-up can be completed within a few simple steps.
Stylish Design, Intuitive Control
Warmup's 6iE Smart WiFi Thermostat for underfloor heating is designed to look great in both modern and traditionally styled homes, with glass effect front faces and bevelled chrome edges. Featuring a clear, full-colour touchscreen that can be customised with different themes and uploadable photo backgrounds.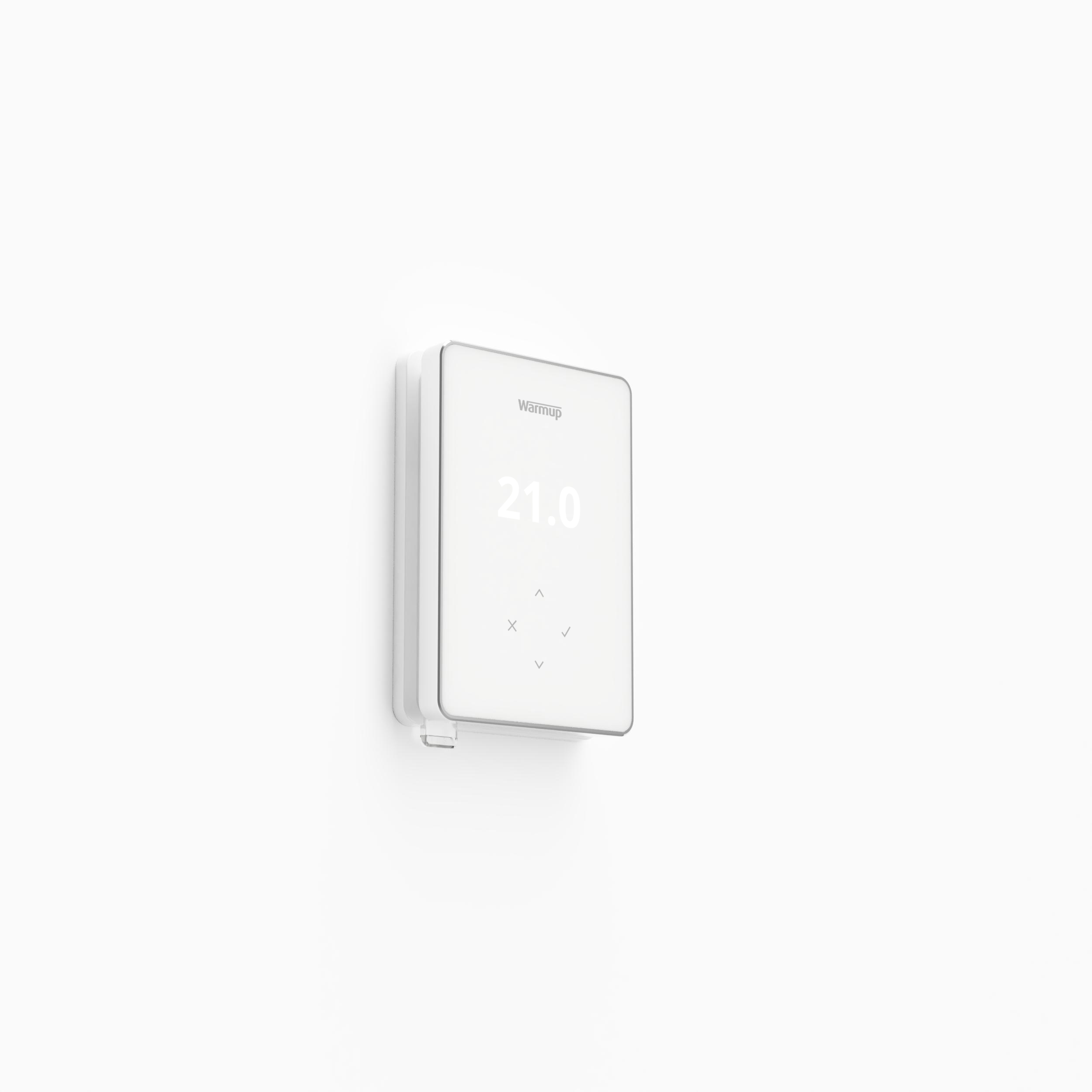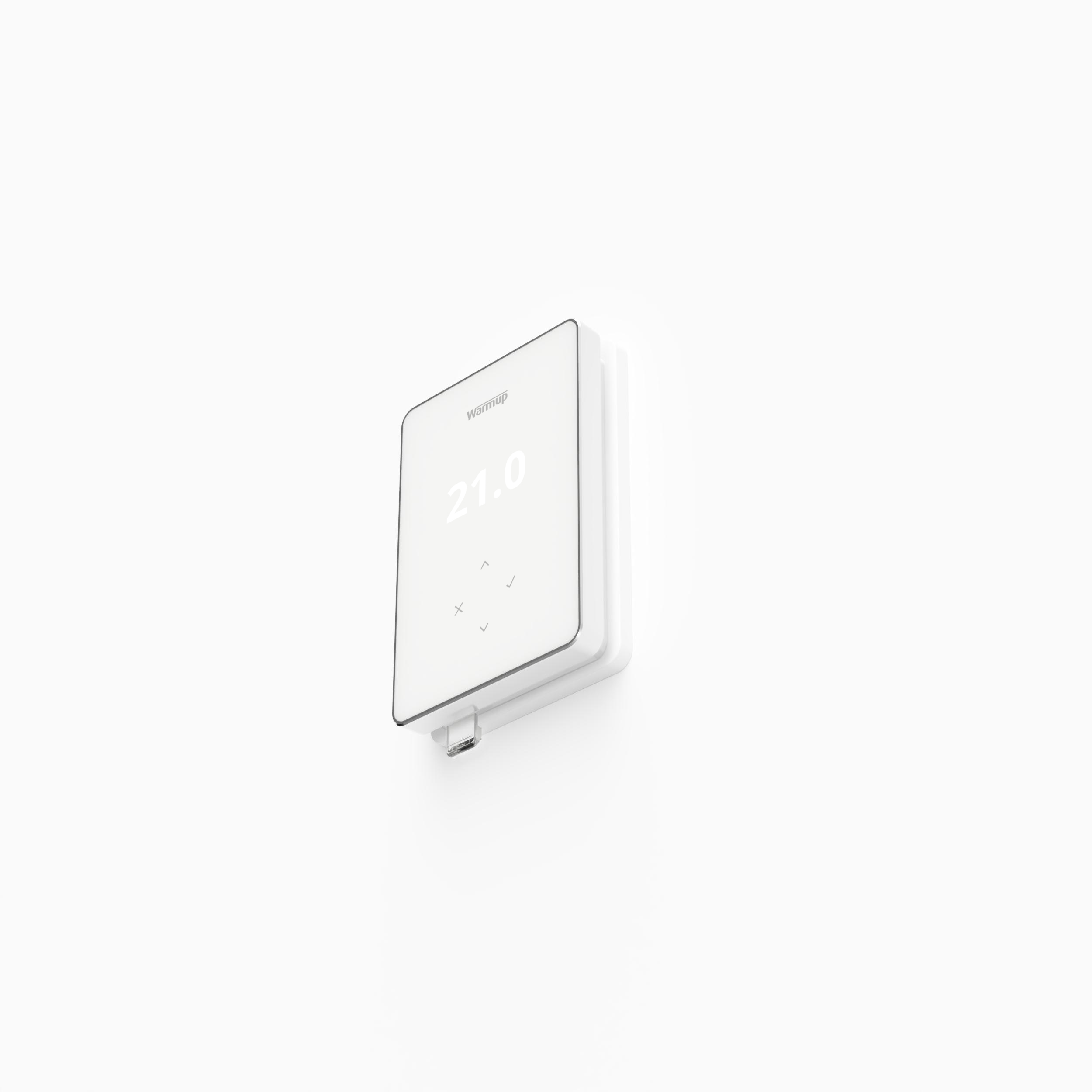 Stylish Design, Intuitive Control
The Terra utilities SmartGeo technology to learn your routines – offering radiant warmth at the right temperature, at the right time for you, automatically.


Use the free MyHeating app for iOS and Android to control your heating and view your energy usage and costs. Using the Terra with the MyHeating app can help reduce energy usage and CO2 emissions by up to 25%.
Beautiful Looks, Built to last
The Terra WiFi thermostat combines Warmup's industry leading build quality and support with an elegant design, perfect for projects where style and performance are a priority.

The translucent frosted Light fascia absorbs ambient colors to blend perfectly with walls and the polished rose-gold tone accents bring subtle warmth and brightness.


The Terra WiFI Thermostat matches the size of standard light switches to become a cohesive addition to your interior design. The minimalist display makes interaction intuitive, with simple up and down controls for temperature and an icon-based interface suitable for users in any language.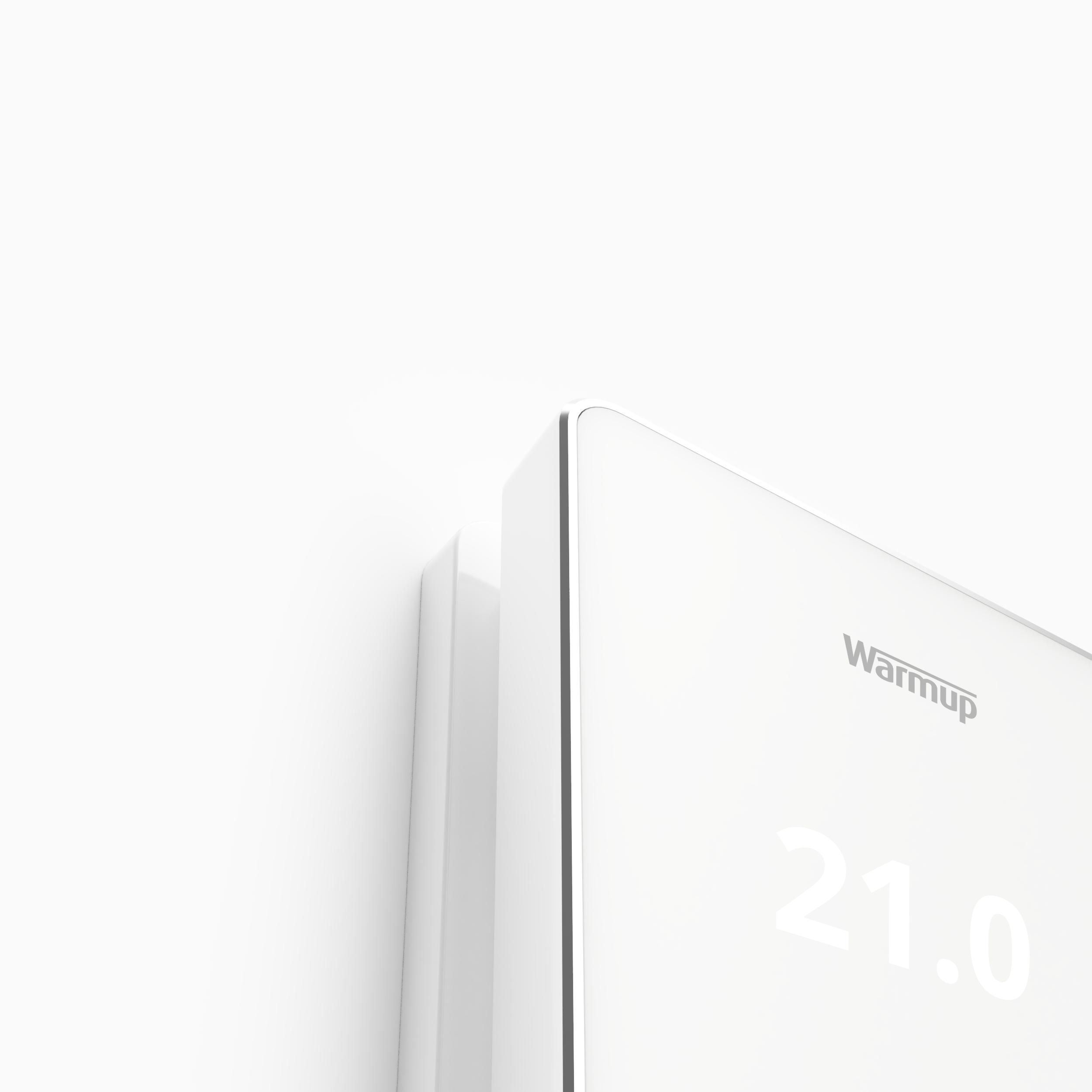 Works with the Warmup Smart Family
The Terra WiFi thermostat can be used alongside the 6iE WiFi thermostat, all through the same MyHeating app. This means you can enjoy the large, full color touch screen of the 6iE in one zone and benefit from the simpler design of the Terra in another zone, without sacrificing functionality. The MyHeating app makes it easy to control all of your zones from one screen and combines data from all your Warmup Smart thermostats to give a whole-house view of your energy usage and settings.
Find out more about the 6iE here.
Operating voltage
110V – 240V AC +/-15% 50Hz/60Hz
Maximum load
15A resistive
(120 V – 1800W,
240 V – 3600W)
Max. ambient temperature
40°C / 104°F (T40
Dimensions
3 1/8″ x 4 1/2″ x 7/8″ (from the wall)
Screen size
1 3/4″
Sensors
air and floor
Floor sensor type
NTC10K @ 25°C
IP rating
IP30
Standards
UL-60730-1
UL-60730-2-9
UL-943
CAN/CSA-E60730-1
CAN/CSA-E60730-2-9
CAN/CSA-C22.2 No. 144.1
FCC 47 CFR Part 15, ICES-003
Warranty
12 years when installed together with a Warmup heating system (3 years with other systems)