---
Underfloor Heating under Vinyl
---
---
Heating Under Vinyl and LVTs
Heating under vinyl is possible. Vinyl flooring and luxury vinyl tiles (LVT), including Amtico and Karndean ranges, are well suited for use with underfloor heating. This strong, durable and low-maintenance floor finish is perfectly complemented by a low-maintenance floor heating solution creating a luxurious, warm to the touch finish, to any room.
It is important to make sure that the system gives enough heat output so that you can fully enjoy the comfort of having the system. This is why a heat loss calculation should be obtained when looking to get underfloor heating for vinyl floors.
---
Underfloor Heating for Vinyl Floors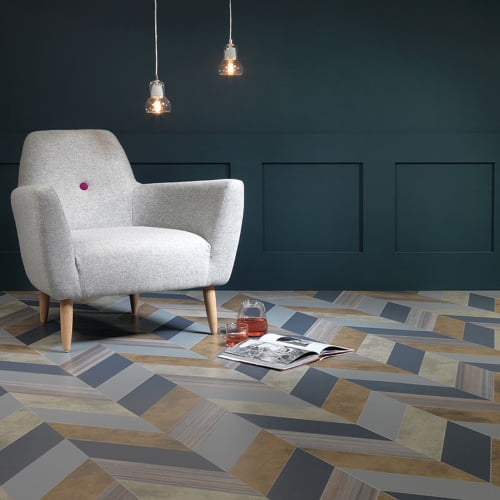 Warmup offers a wide range of electric heating systems for heating under vinyl. Warmup loose cable (NADWS), Heating Mat (NADWM) and DCM-PRO heating systems are compatible with vinyl floor coverings. We recommend using an insulated underlay (WIU) for maximum energy efficiency with the electric heating systems.
When using the system with vinyl flooring, the floor temperature should not exceed 81°F (27°C). This is safeguarded by using a thermostat and indicating in the setup that the system is being used with vinyl flooring. If you are thinking of getting the system and installing it under vinyl flooring, take a look at our room thermostats which are designed for use with vinyl flooring. The thermostat gives you total control of your heating settings and allows you to enjoy a warm room when desired with no wasted energy by heating the room when this is not required.
---
---
To ensure effective performance of the system, everything above the heater, including underlay, overlay and final floor finish need to be in the limits set below. It is not recommended to install the system if the limits below are not met. This may hinder the performance of the system and result in the system not working as desired.
Transfer of heat limits
Tog
No more than 2.5
RSI 
No more than 0.25
R-Value (US)
No more than 1.42
U-Value
No less than 4.0
---
Find the Right Product for Vinyl Floor
Ready to Purchase a System?