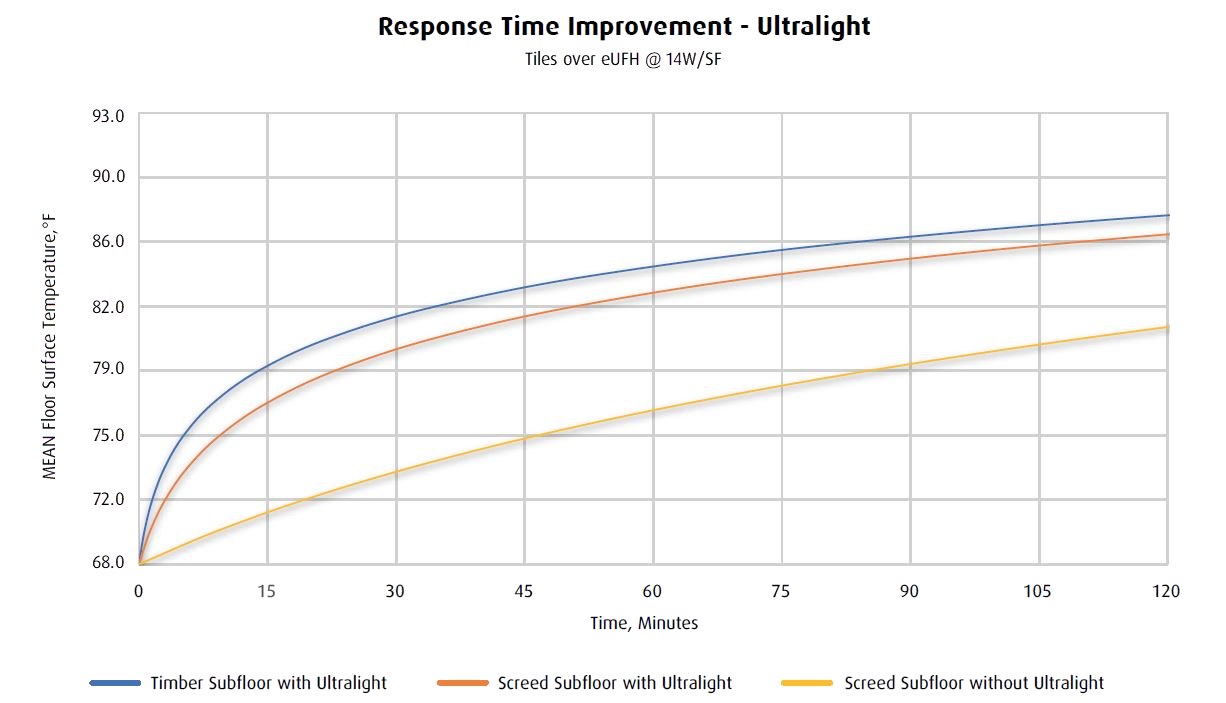 Do I need Insulation Boards?
Many people wonder if it is worth insulating under their floors and the answer is that yes, it definitely is. Insulation boards are ideal for use with electric underfloor heating as they prevent the heat from the heating system from escaping downwards to the subfloor. The Warmup Ultralight™ Insulation Boards do not let the heat pass through from the heater to the subfloor. Therefore the heat gets pushed upwards, onto the floor surface where you want the heat to go. It is recommended to always carry out a heat loss calculation if you are considering buying an electric underfloor heating system to understand how well your house is currently insulated and how big the heat loss is in your home.
Insulation boards always improve the efficiency of your underfloor heating system by allowing a quicker heat-up time, when no heat is getting wasted by going downwards away from the floor surface.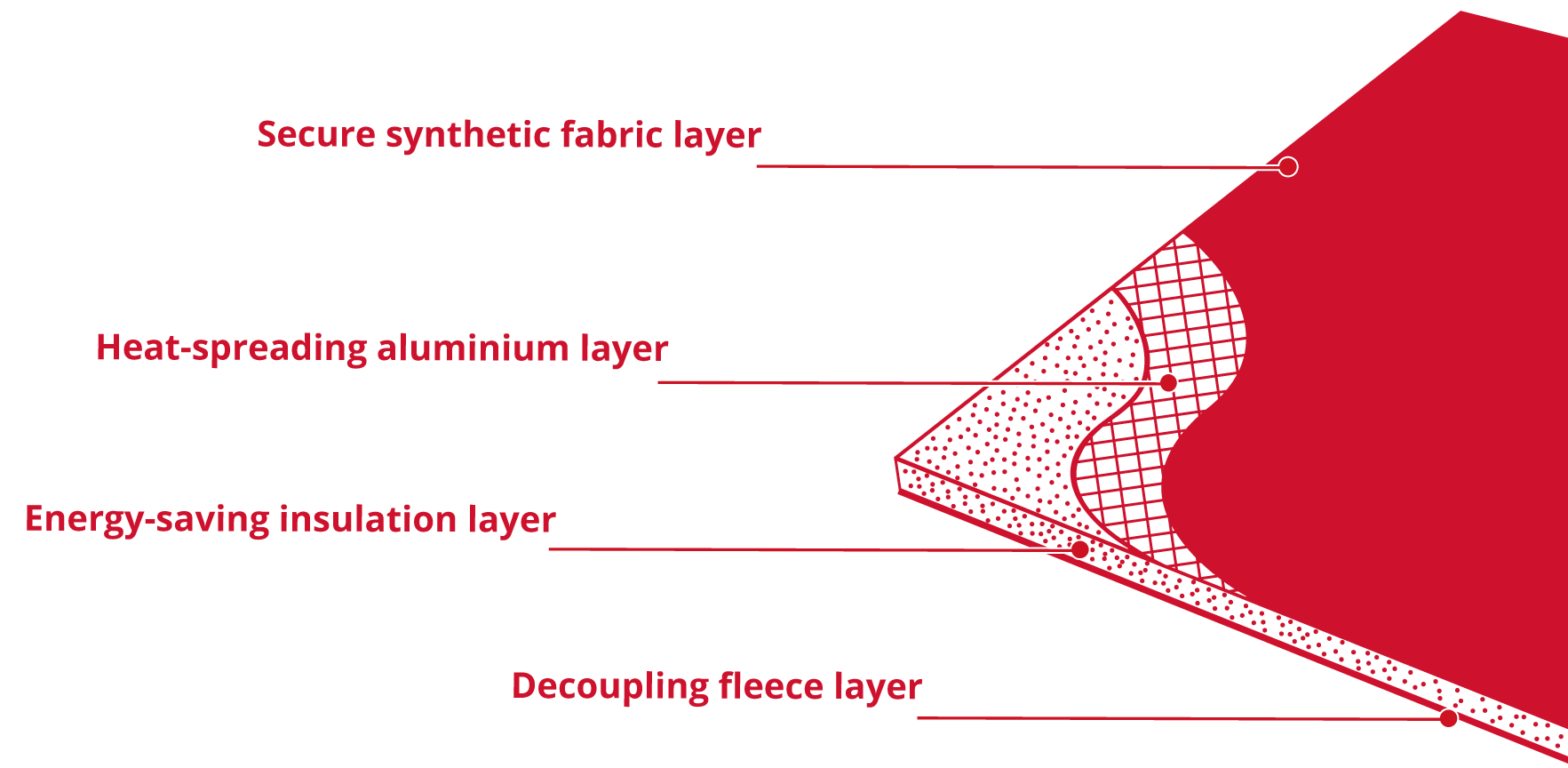 Material and Thickness
Ultralight™ is designed for the most efficient use of electric floor heating systems. The layers that make up Ultralight™ deliver 4 benefits in 1 board; insulating, heat-spreading, decoupling, and acoustic.
The surface of Ultralight™ features a secure synthetic fabric layer as well as a heat-spreading aluminum layer. The surface materials of the board promote even heat distribution to eliminate cold spots.
The core of PEF insulation provides thermal separation from the floor beneath, ensuring a rapid thermal response of a heated layer of tiles or leveling compound above. The rapid thermal response promoted by the PEF insulation and diffusion layer allows the flooring to heat up faster, resulting in a more energy-efficient heated floor.
The base layer of non-woven fleece functions as a high-performance anti-fracture membrane for tile and stone floor coverings in accordance with ANSI A118.12 standard. The base layer also facilitates a high-strength mechanical bond.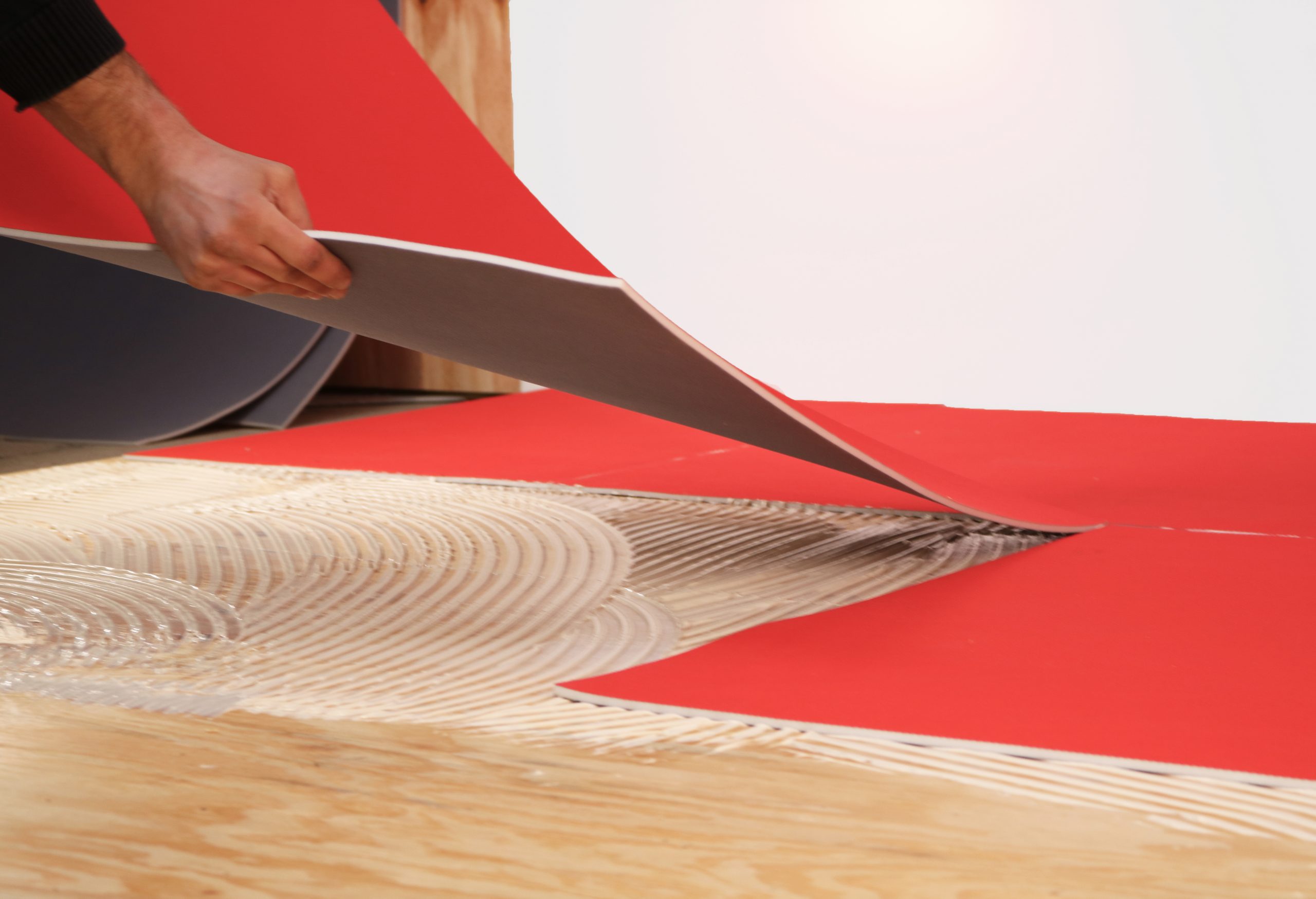 How do Ultralight™ Insulation Boards Work?
Ultralight™ is a specialized composite board for floor heating applications. The boards multi-layer design with aluminum, non-woven fleece, and PEF insulation works to achieve 4-in-1 benefits: insulating, heat spreading, and decoupling.
The rapid thermal response promoted by the PEF insulation and diffusion layer allows the flooring to heat up faster, resulting in a more energy-efficient and comfortable heated floor.
If specific calculations are required in order to meet Building Regulations, contact Warmup and we can do this for you.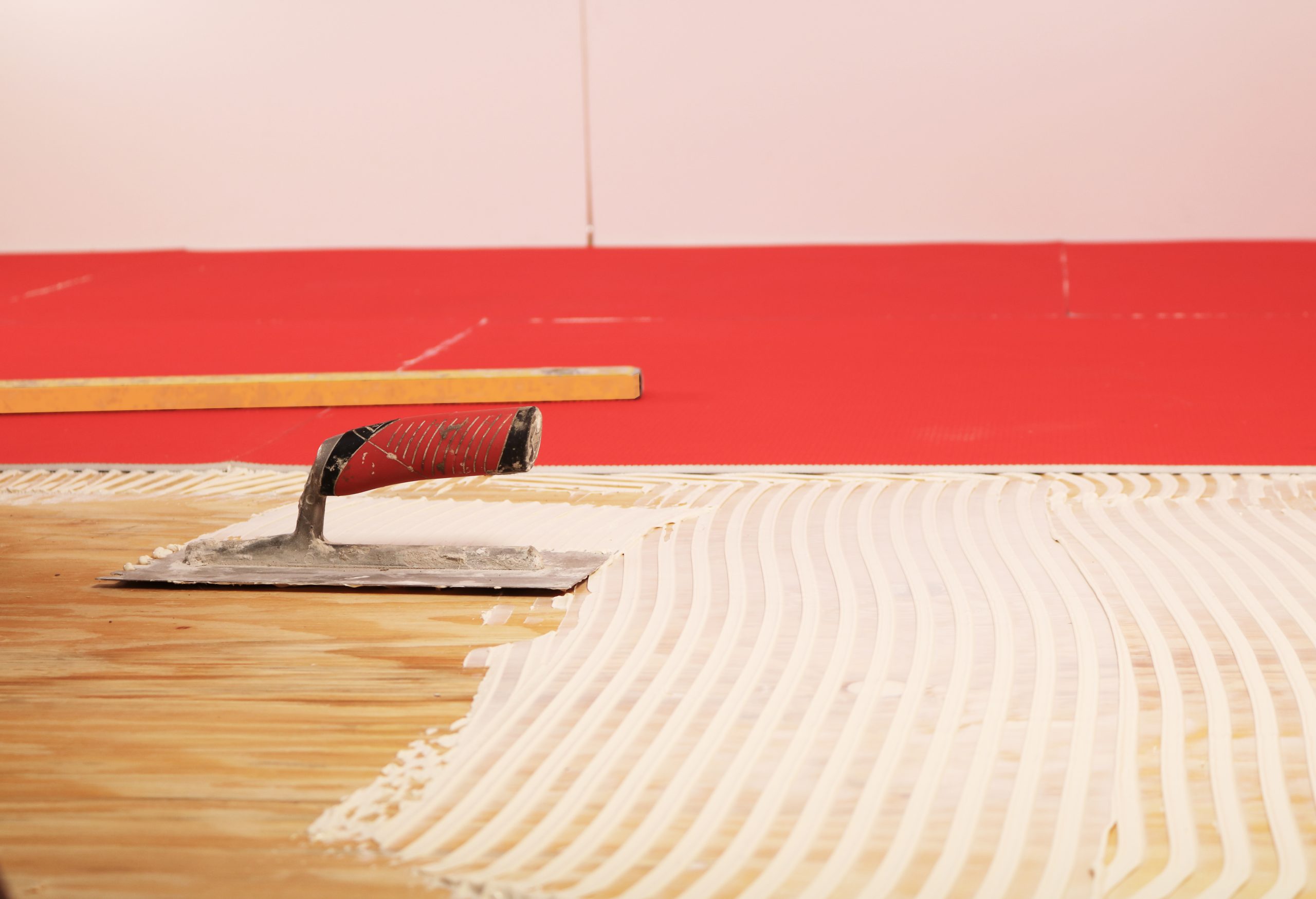 How to Install Ultralight™ Insulation Board
Ultralight™ installs dust-free in 4 simple steps and the lightweight composite design makes it easier to cut curves and complex shapes without dulling knife blades, compared with cement-based backer boards.
1. Clean and dry a level surface
2. Prime with a solvent-free primer
3. Trowel out 1/4″ of flexible, cement-based adhesive
4. Lay boards on fresh grooves with staggered joints.
Technical Information
Product Documentation



Technical Specifications

| | |
| --- | --- |
| Board Size | 2'x4'x¼" |
| Weight | 1.43 lbs |
| Thermal resistance R-Value | 0.630•F • ft2 •h/BTU |
| Compressive strength | 32 psi |
| Water Vapor Permeability | 9.12 mg/m2h |
| Reaction to Fire | Euroclass E |
| Thermal conductivity | 0.031 BTU/•F •ft • h |
| Warranty | 10 years |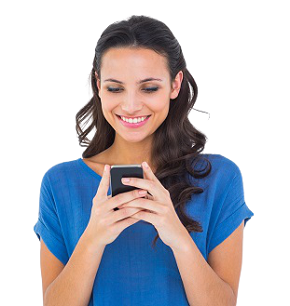 Get a Free Instant Quote Today
Transform the way you heat your home with Warmup, the world's best-selling floor heating brand.