Insulation Boards
Using Insulation Boards with floor heating significantly reduces heat-up times and running costs.
Guide Price
from $3.58 /ft²

---

Increased Energy Efficiency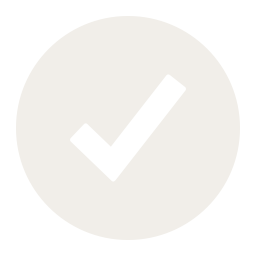 The boards help cutting the heat-up time by up to 90%
Strong but Flexible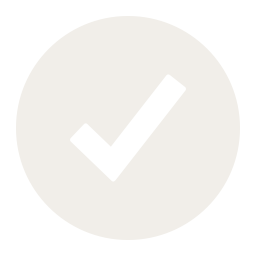 Made from extruded polystyrene, the boards withstand a load of 30 tons per square meter and can be cut to size to suit all shapes of rooms
Waterproof and Moldproof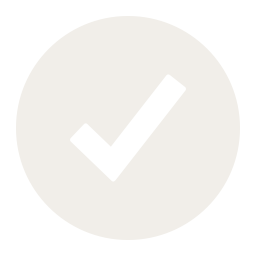 The boards are ideal in waterproofing bathrooms and kitchens and also carry mold proofing properties
High Thermal Insulation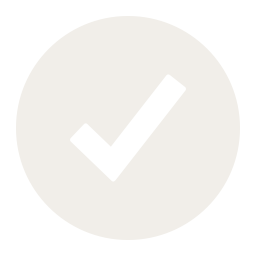 Slab & the boards create a barrier to cold rising from the subfloor with high R values
---
Do I need Insulation Boards?
Many people wonder if it is worth insulating under their floors and the answer is that yes, it definitely is. Insulation boards are ideal for use with electric underfloor heating as they prevent the heat from the heating system escaping downwards to the subfloor. The Warmup Insulation Boards do not let the heat pass through from the heater to the subfloor. Therefore the heat gets pushed upwards, onto the floor surface where you want the heat to go. It is recommended to always carry out a heat loss calculation if you are considering buying an electric underfloor heating system to understand how well your house is currently insulated and how big the heat loss is in your home.
---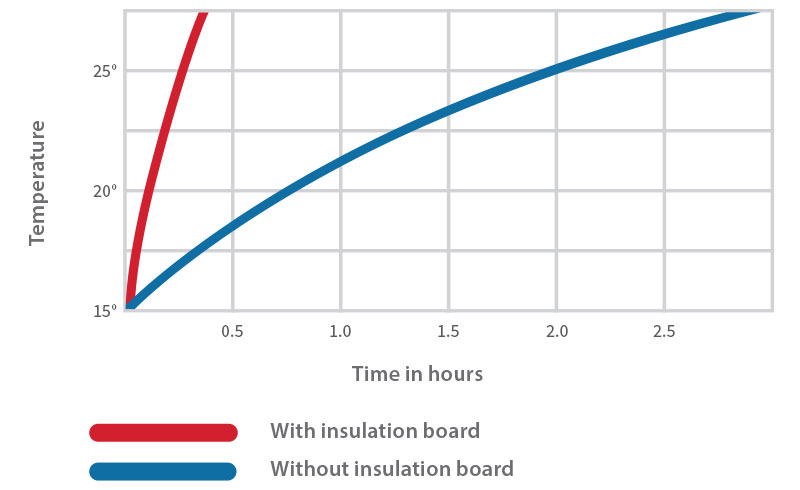 Insulation boards always improve the efficiency of your underfloor heating system by allowing a quicker heat up time, when no heat is getting wasted by going downwards away from the floor surface.
Material and Thickness
Warmup Underfloor Heating Insulation Boards are manufactured from water-resistant extruded polystyrene, finished on both faces with a thin layer of fiberglass reinforced cement. The insulation boards are 1/4″ thick and are sold in boxes of 6 to cover 48 square feet.
The 0.5mm thick cement coating provides an excellent surface for tile adhesive and leveling compounds, with no priming required.
How does the Warmup Insulation Board work?
The low thermal conductivity of the insulation board enhances the efficiency of underfloor heating systems, even when used over pre-insulated subfloors. This is because the insulation board prevents the thermal mass from escaping downwards, significantly reducing the amount of heat absorbed by the subfloor. This allows the underfloor heating system to warm the floor and the room up faster and ensures the floor cools down faster after use. By reducing the amount of time the room takes to warm up and cool down, the room can spend longer at its cooler set-back temperature – reducing heat loss and conserving energy.
Due to their waterproof properties, Warmup insulation boards can also be used to insulate bathroom and shower walls. Tiles can be applied directly onto the insulation boards without any preparation required beforehand.
If specific calculations are required in order to meet Building Regulations, contact Warmup and we can do this for you.
| | |
| --- | --- |
| Size | 2'x4'x¼" (600mm x 1250mm x 6mm) |
| Weight | 4.3 lbs (1.95 kg) |
| Thermal resistance R-Value | 1.08 (m2K/W, SI units) |
| Compressive strength | 36 psi (0.40 N/mm²) |
| Water Absorption (Capillary) | Nil |
| Flammability | flame spread < 20 |
| Thermal conductivity | 0.23 BTU in/hr.F |
| Approvals | cULus |
 Technical Specification