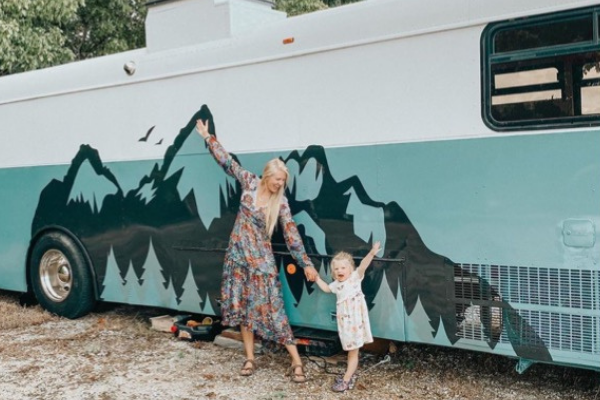 The Butter Bus
◩ Project type
Residential
◩ Project location
Designed to travel
◩ System specifications
◩ Client
Van and Lauren are nomads rooted in family and faith.
◩ Heating system
◩ Project size
35' Bus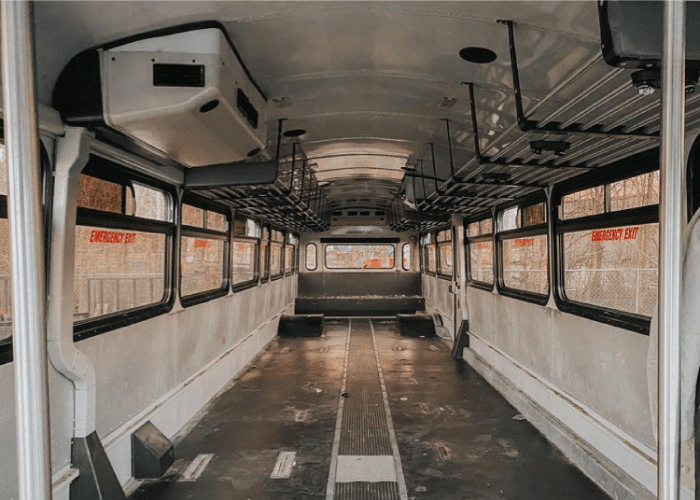 The Challenge
Van and Lauren took on one of our favorite challenges to date –an old skoolie bus conversion to tiny home. For the family of four, the challenge was to transform a former bus into a home that any parent would want for their children – a safe, comfortable, and fun place to learn and grow.
The Solution
Step one for converting the bus coined "The Butter Bus" by their toddler daughter was ripping out the many seats inside and stripping the bus down. Next, the bus got a fresh coat of paint on the outside for a fast facelift while decisions were made for the inside of the bus. From layouts to materials and the mechanics of an old bus, there were many moving parts and lots to learn along the journey of converting the Butter Bus. With determination, Van and Lauren pressed forward with every bump in the road. Big wins to make the Butter Bus home were custom-built furniture including bunk beds for their girls, a pull-out pantry, a full-size standing shower, and, of course, low-profile underfloor heating. The electric floor heating system will be powered by a Renogy 3,000 watt inverter (connected to house lithium-ion batteries and solar), or shore power. All of these solutions paired together contribute to maximizing comfortable living space, crucial for a growing family living tiny.
The Result
The design and function of the Jones' new home is seemingly perfect and ready to be put to the true test. For it's maiden voyage, the Butter Bus will travel from Alabama to Wyoming and from there, who knows! With a high-heat output system in place that does not draw a lot of wattage, Lauren and Van are prepared to take their family anywhere and you can follow along on Instagram @the.butter.bus @thearrowanglers.
Product information
Find out more about the UFH products used in this project.
Have any questions about Warmup?
If you're interested in specifying floor heating in your next project, get in touch with us today.
Related Projects
Discover more inspirational projects from around the world