6iE Smart WiFi Thermostat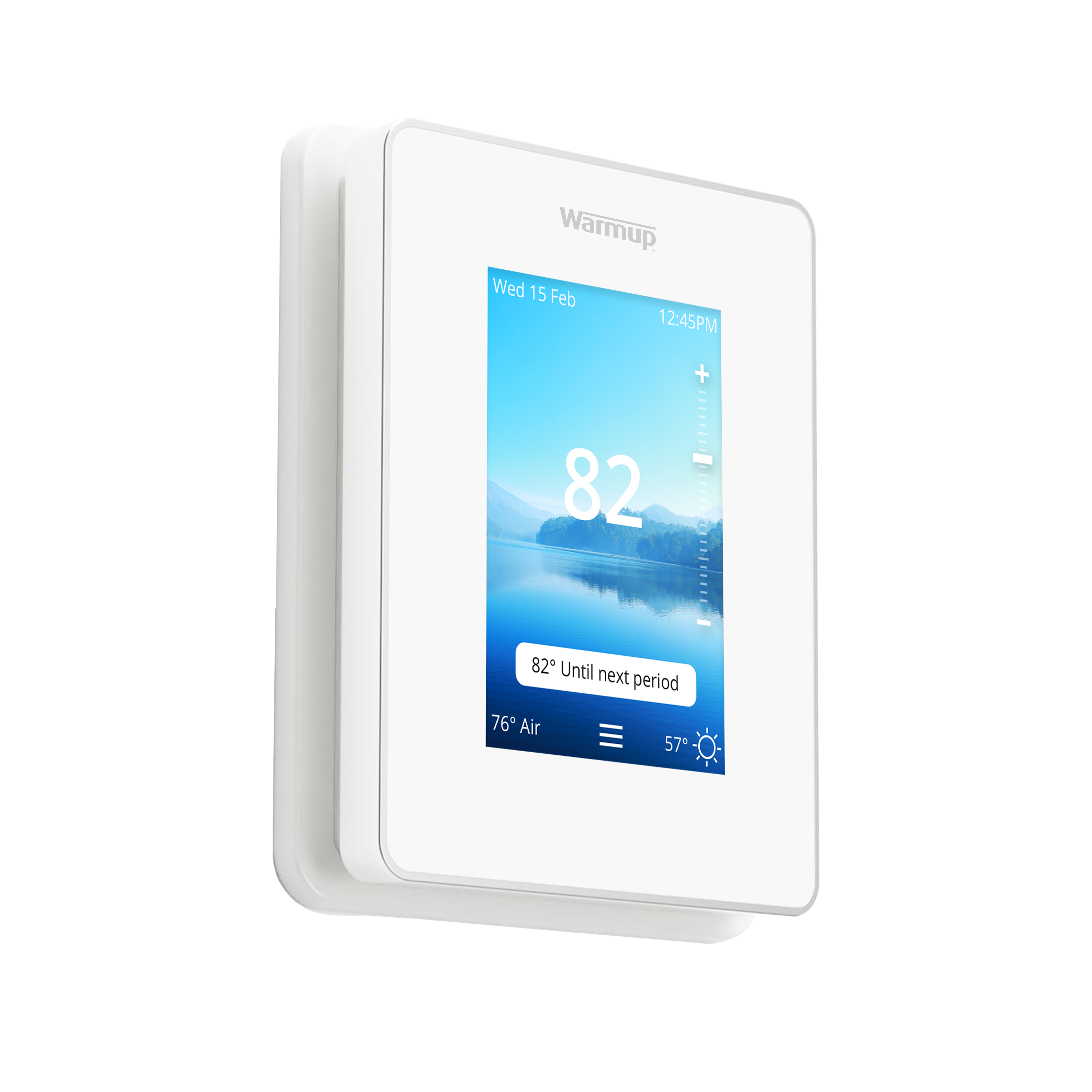 The 6iE Smart WiFi Thermostat is the world's first underfloor heating controller with a Smartphone touchscreen. It features advanced technology to maximise on the energy-efficiency of a Warmup system – helping to reduce your energy bills by up to $500. 
For use with electric underfloor heating systems, the 6iE does not require programming and uses Warmup's latest technologies to ensure your home is always at the right temperature, at the right time, for you.
Price
from $299.00 MSRP
Now Shipping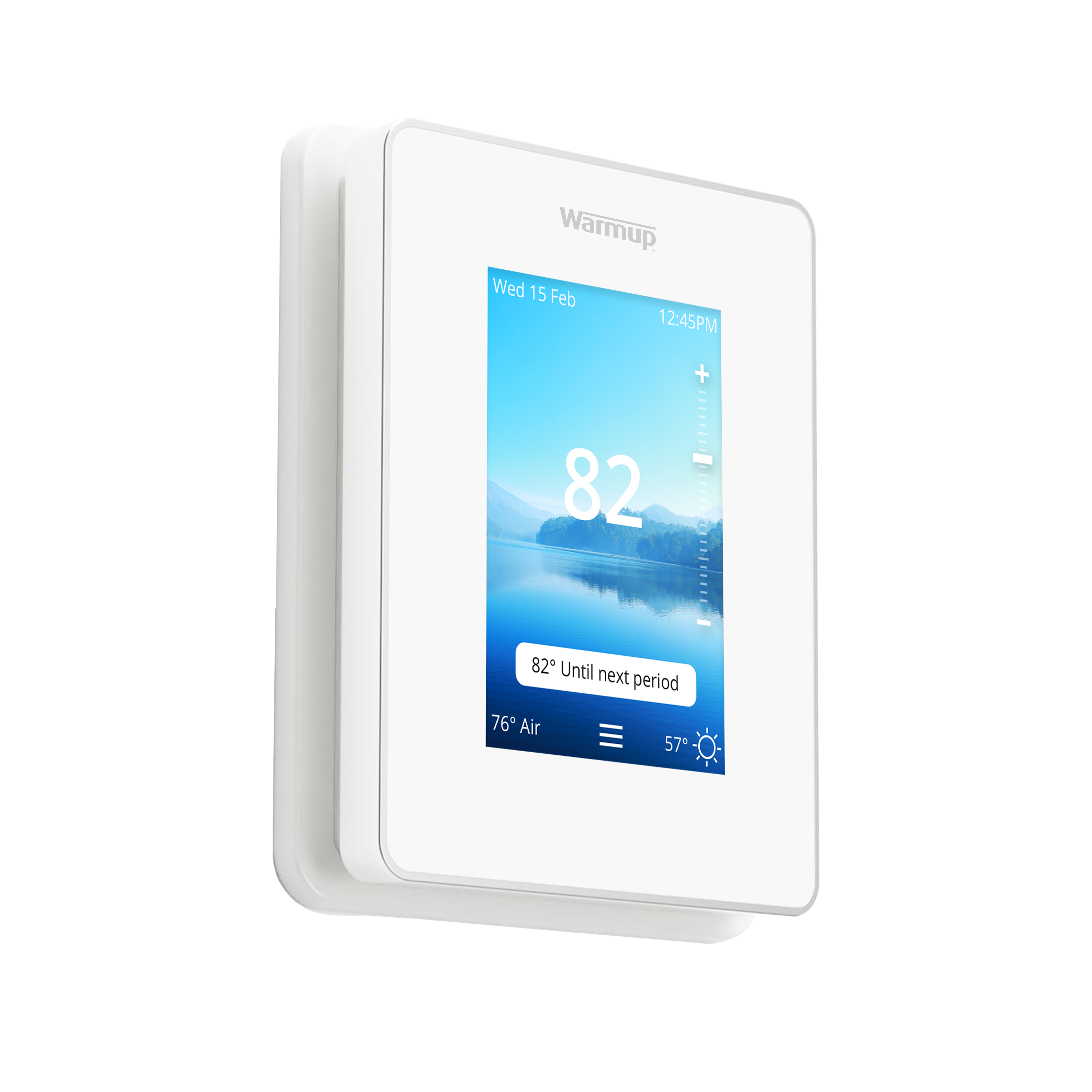 The 6iE will be available in white in North America on 10/12
The SmartGeo technology within 6iE's partnered MyHeating app controls your heating automatically by knowing how far from home you are and warming your home in time for your arrival. This prevents energy wastage and can save you up to 25% on your energy bills.
Learn more about the MyHeating app here >
Featuring the world's first Smartphone touchscreen on a floor heating controller, the 6iE WiFi thermostat offers true ease of use – simply scroll and swipe to set your ideal heat schedule. 
The 6iE underfloor heating thermostat is also compatible with other Smart devices in your home through the IFTTT platform, allowing communication between the WiFi underfloor heating controller and an Amazon Alexa for instance.
View our Applets here >
Beautifully Designed
Warmup's 6iE Smart WiFi Thermostat for underfloor heating is designed to look great in both modern and traditionally styled homes, with glass effect front faces and bevelled chrome edges. Featuring a clear, full-colour touchscreen that can be customised with different themes and uploadable photo backgrounds.
Reduce energy bills by over $500
The 6iE functions best when used in conjunction with the Warmup MyHeating heating app for your smartphone. MyHeating enables SmartGeo, which can control your heating automatically. SmartGeo turns down the heating when you leave and recognizes when you're heading back, to automatically activate the heating just in time for your arrival.  
6iE controlled floor heating is an efficient way to save over $500 on your energy bills.

Never come home to a cold house or overpay on your energy bills again.
Always at the right temperature
SmartGeo™ technology makes sure your home is automatically warm just as you arrive and running efficiently when you're away.
---
Weather based Early Start
Advanced Early Start functionality that works with the local weather forecast to activate the heating at just the right time, whatever the conditions outside.
---
Easy to use
The 6iE's heating controls are easy to use and it doesn't require programming. The set-up can be completed within a few simple steps.
Dimensions
(H/W/D): 115 x 90 x 16mm
Sensors
Floor/Air
Installation depth
50mm back box recommended (35mm minimum)
IP rating
IP30
GFCI
Class A GFCI with 5mA trip
level
Compatibility
Electric Floor Heating and Baseboard
Heating
Warranty
12 years with Warmup Heating System