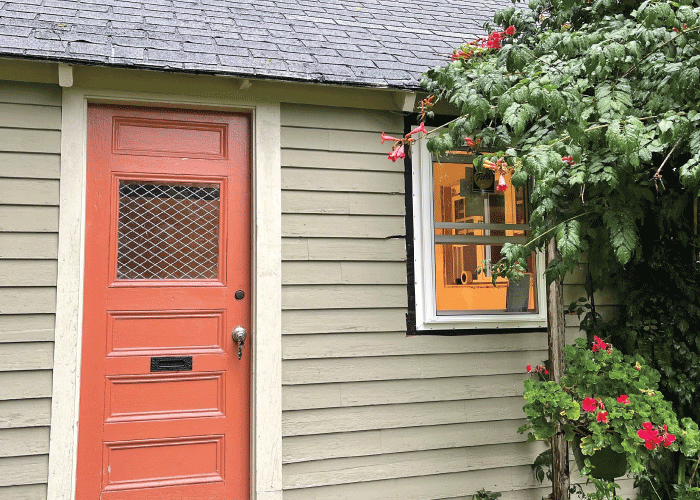 She Shed
◩ Project type
Residential
◩ Project location
Clinton, MA
◩ System specifications
◩ Client
Barbara set out to create a little extra living space in her backyard. The she shed conversion has resulted in a space she's coined the "prosecco palace".
◩ Heating system
◩ Project size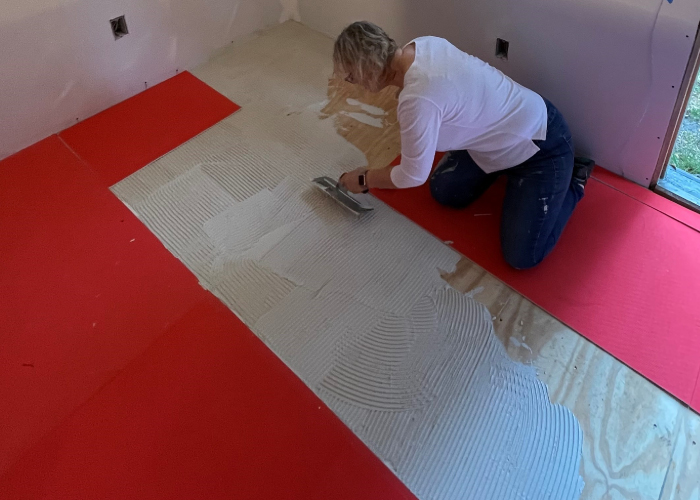 The Challenge
Covid times have made our homes feel smaller. With everyone at home trying to accomplish different things, the spaces we lived in before simply do not feel as large as they once did. For Barbara, this is exactly the case. In search of a space to call her own, an existing structure in the back yard of her home began calling her name. Original with the home, the 1930's shed out back held a rich history that had been buried in years of unwanted waste. With a lot of determination to reclaim a space for herself, Barbara set out to clear and convert the old shed to her own "prosecco palace". The largest challenge for converting the space in the middle of New England was finding a suitable heating option that would work within the properties existing capabilities.
The Solution
While cleaning the space, Barbara came across an old wood stove installed in a corner of the shed. In place and functioning, Barbara thought she had found the solution to her largest challenge. Unfortunately, this was not the case. After playing with the floor plan inside it was quickly discovered that the wood stove would consume too much of the space for the shed to be worth converting. With this reality setting in, Barbara explored electric heating options next. While many options were feasible, Barbara was most attracted to underfloor heating because of how safe and luxurious it would be in her little getaway space. With a 120V system, Barbara was able to deliver primary heating to the Prosecco Palace off of the homes existing panel drawing only 13.1 amps.
The Result
The "prosecco palace" is still under construction but wrapping up soon. To be sure that you do not miss the final results, follow us on Instagram @warmupinc. To learn more about heating a shed now, check out our blog.
Product information
Find out more about the UFH products used in this project.
Have any questions about Warmup?
If you're interested in specifying floor heating in your next project, get in touch with us today.
Related Projects
Discover more inspirational projects from around the world