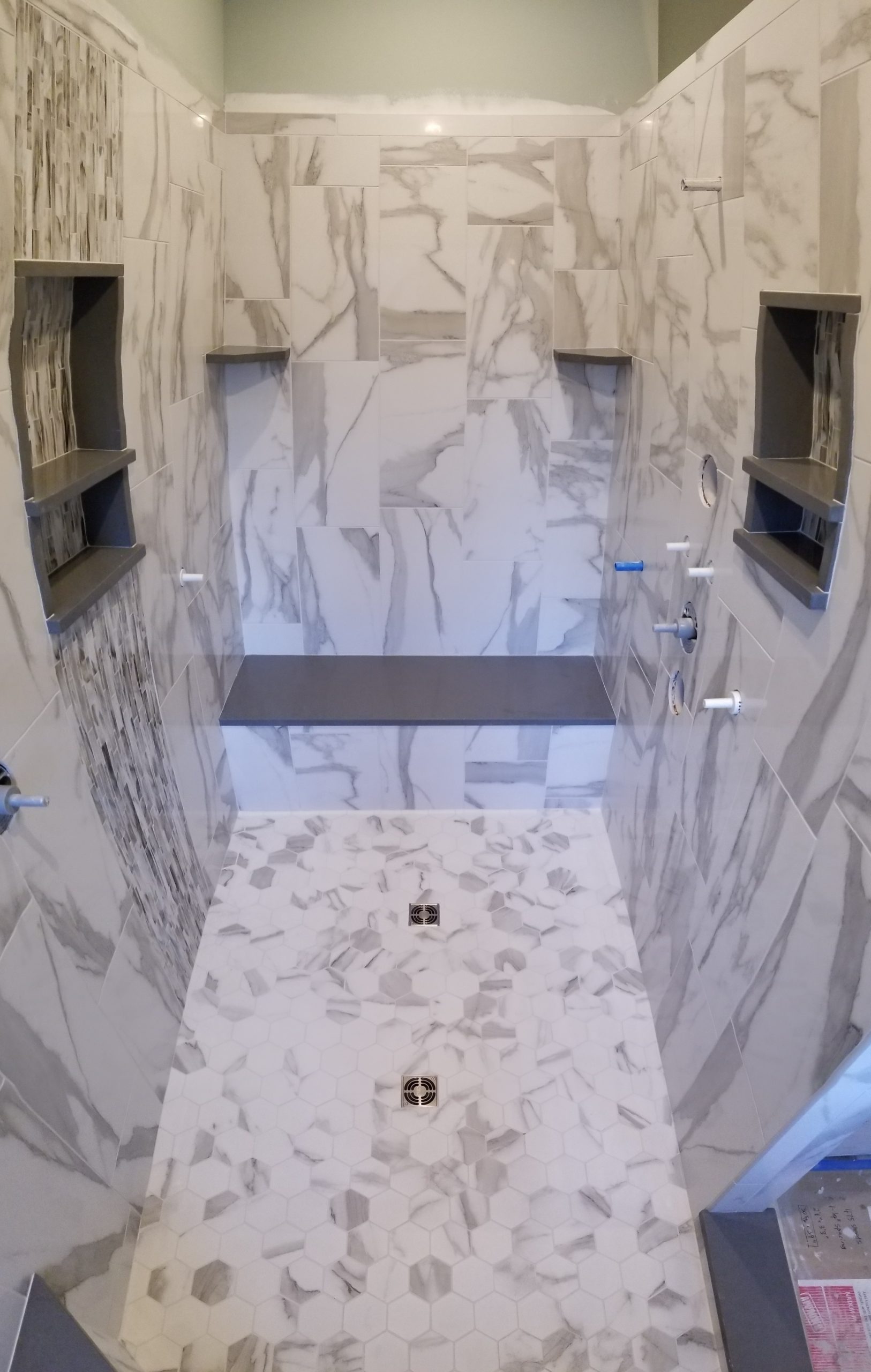 The Anastasio Residence
◩ Project type
Residential
◩ Project location
Perkiomenville, PA
◩ System specifications
◩ Client
The Anastasio Family worked with Fernando from Molinaro Tile on their dream home build.
◩ Heating system
Warmup DCM-PRO system: DCM-PRO Cable and DCM-PRO Membrane
◩ Project size
800 sqft Basement and Master Bathroom
The Challenge
The Anastasio Family decided to take on the ultimate project: building their own dream home. With the assistance of Fernando from Molinaro Tile they were able to properly plan and execute a daunting and stressful project.
The Solution
While working with Mr. and Mrs. Anastasio, Fernando knew that he had to introduce them to the Warmup system to ensure that they would love their finished space. After providing a sensible proposal to the couple it was decided that they would heat all of the tiles in their home to remove the chill and to add a luxurious feel.
The Result
Two spaces in the couples renovated dream home feature Warmups DCM-PRO system; the master bathroom and the 800 sqft basement. In the master bathroom, the couples design dream was brought to life – a marble-look done with porcelain tile throughout the floor and walk-in shower. Enhancing their design plans was the last-minute addition of underfloor heating throughout the main area, shower, and along two bench seats- a detail that is sure to stay in style and keep the space chill-free. In the couples' finalized basement space function and fun collide to offer a cozy retreat. Amongst the 800 square foot open concept is an office space, a few storage rooms, a bathroom, a full bar area, and a den. The bar/den area has double exterior doors that open to a large deck surrounded by trees and overlooking a beautiful river valley. The basement finished floor is a porcelain wood-plank style tile. Since the couple anticipated the tile being extra-cold in a basement space, the DCM-PRO system throughout was decided upon. The finished product has the beautiful look of wood, with the durability of tile, and warmth and comfort that only radiant floor heat can provide.
Product information
Find out more about the UFH products used in this project.
Have any questions about Warmup?
If you're interested in specifying floor heating in your next project, get in touch with us today.
Related Projects
Discover more inspirational projects from around the world