The Yoga Hub, Belleville, ON The Yoga Hub, Belleville, ON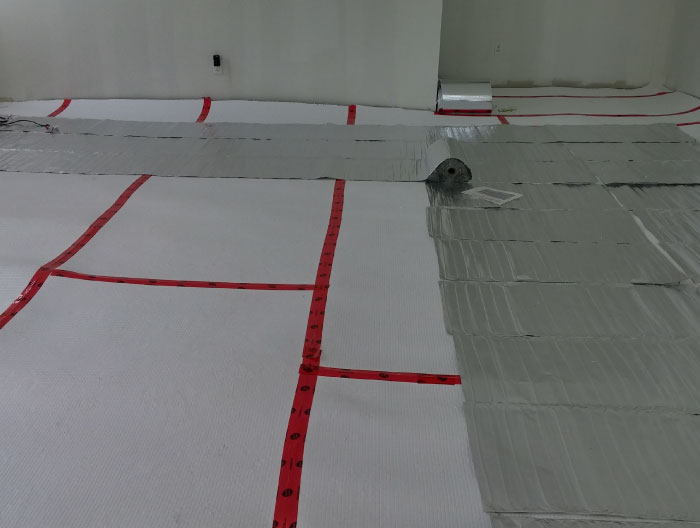 The Yoga Hub, Belleville, ON
◩ Project type
Residential
◩ Project location
Belleville, ON
◩ System specifications
Heated FOIL: 240V, 1.8mm thick cable, advanced fluoropolymer cable coating
Insulated Underlay: A soft insulation layer to reduce heat-up times
4iE® Smart WiFi Thermostat: programmable, 15A, Intuitive, Efficient
◩ Client
Shelagh and Phil
◩ Heating system
Warmup Heating FOIL for under laminate, soft insulation layer, 4iE® Thermostat
◩ Project size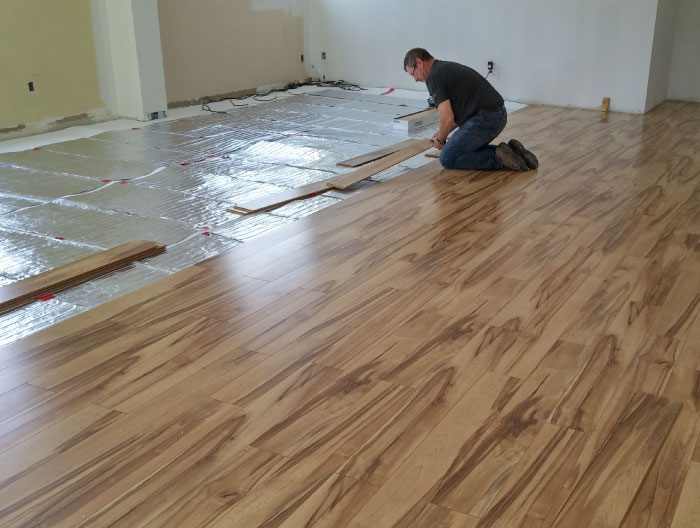 The Challenge
In March 2018, Shelagh and Phil approached Warmup while setting out on an exciting business venture: remodeling a space into their dream yoga studio. The space that the couple envisioned operating their new business out of, would have state-of-the-art qualities that would aid in inspiring happy, healthy, and peaceful lives for their members. Warmup was happy to be considered as a contributor to the project.
The Solution
After discussing the project with our inside sales department, the decision was made to move from vinyl flooring finish to laminate flooring to cut down on installation time and efforts. Pergo laminate floors were decided on. With the laminate finish, it was possible to proceed with the Warmup FOIL system, allowing for a dry installation that would ultimately take less time and material than the cable systems considered earlier for under vinyl flooring. Due to the large size of the studio, 41'x21', a Warmup 4iE® Smart WiFi thermostat was installed along with a Relay-25 to handle the total heater load of 34 amps on a single controller. As advised, heating mats were installed with a 4mm insulation layer (Soft WIB) following the below layout and a non-GFCI thermostat was used with a 30 mA GFCI breaker for code compliance.
The Result
The Yoga Hub, located in Belleville, Ontario celebrated their grand opening on Wednesday, May 16th, 2018 with warm floors! For the celebration, future members were welcomed in to enjoy drinks and refreshments as they viewed (and felt!) the studio for the first time. We look forward to hearing what Shelagh, Phil, and the members of their new studio think of the radiant floor heating in their practice space!
Product information
Find out more about the UFH products used in this project.
Have any questions about Warmup?
If you're interested in specifying floor heating in your next project, get in touch with us today.
Related Projects
Discover more inspirational projects from around the world