Four Season Sunroom Solution – SK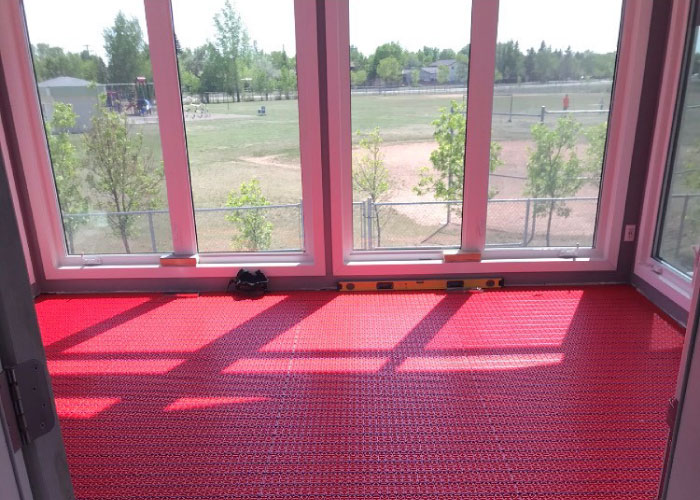 Four Season Sunroom Solution – Weyburn, Saskatchewan
◩ Project type
Residential
◩ Project location
Weyburn, SK
◩ System specifications
→ DCM-PRO Peel-and-Stick Membrane
→ DCM-PRO heating cable
→ 4iE Smart WiFi Thermostat
◩ Client
Crystal and Brandon
◩ Heating system
DCM-PRO system connected to 4iE Smart WiFi thermostat
◩ Project size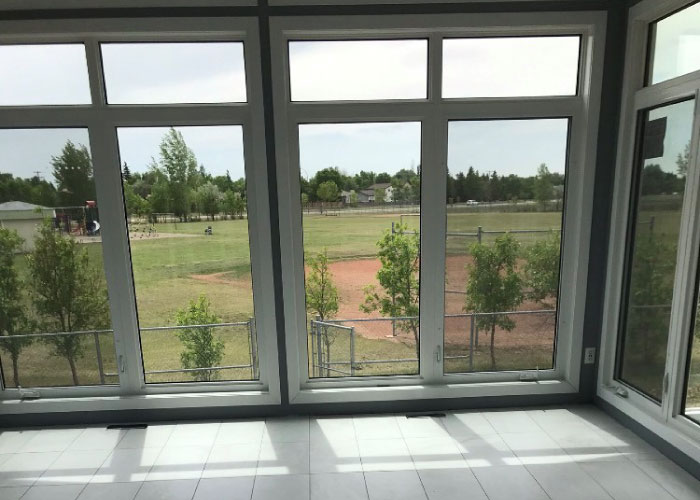 The Challenge
If you have an existing sunroom, you know how it feels to long for warmer weather and the opportunity to use the space. If you are planning a sunroom project, trust us – it happens! And that is exactly why couple Crystal and Brandon decided to tackle a sunroom renovation, and take their space from a 3 seasons retreat to a year-round escape. What Crystal and Brandon love about their sunroom is that it allows them to bring the outdoors in, when temperatures are too hot to actually be outside. With the same logic in mind, the couple dreamed of what it would be like to enjoy the space, comfortably, in the winter while snowflakes fell around them, while they were nestled cozily inside.
The Solution
Taking a sunroom from 3 seasons to 4 requires an addition so daunting to some, that they shy away from the project entirely. If you are here reading this, you probably have the same struggle: adding heat. While it is true that expanding a traditional heating system can be time-consuming and costly, it is also true that this is not the only option. Since new flooring and heat were crucial to their project, Crystal and Brandon spent a lot of time researching heating options for their sunroom. Electric heat was desirable because it could be wired to the panel on its own, with the space they already had available there. The perfect solution, proudly delivered by Warmup, was underfloor heating that could deliver enough heat to offset heat loss of the spaces many windows. Not only was Warmup able to deliver the heat output that this project, and many like it, require but the product was also so DIY friendly for the couple who were willing to "get their hands dirty".
The Result
A new hidden heating source in the room has added value and function to Crystal and Brandon's home. The only Warmup product visible is a portrait 4iE smart WiFi thermostat on the wall. For a project like a sunroom, the 4iE is ideal because it will ensure that the room is only heated when in use to keep energy costs low. With the Winter season well on it's way, Crystal and Bradon find themselves excited for the relaxing evenings ahead tucked inside their newly renovated 4-seasons sunroom. Adding to the excitement is that for the first time since moving into their home, Crystal and Brandon will be free from the burden of moving out of their sunroom for the season! At Warmup, we are proud to offer solutions to home renovation projects. Learn more about an 1875 cabin "flip" here!
Product information
Find out more about the UFH products used in this project.
Have any questions about Warmup?
If you're interested in specifying floor heating in your next project, get in touch with us today.
Related Projects
Discover more inspirational projects from around the world