Office Space – Surrey, BC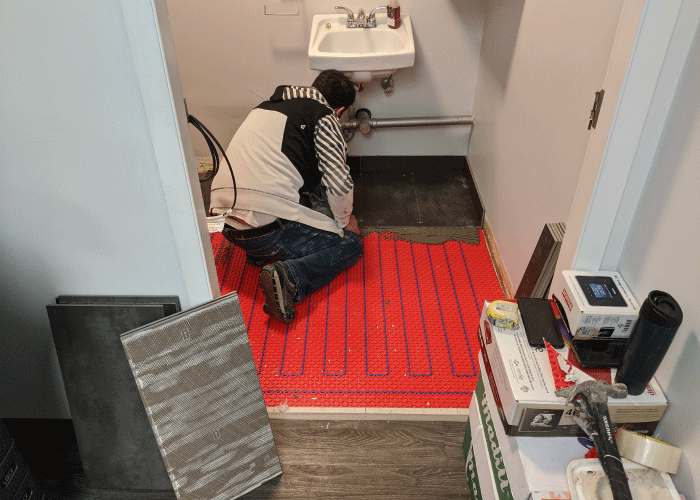 Office Space with Heated Floors
◩ Project type
Commercial
◩ Project location
Surrey, British Columbia
◩ System specifications
DCM-PRO heating cable
DCM-PRO peel-and-stick membrane
4iE Smart WiFi Thermostat
◩ Client
KM Roberts:- is a key player in introducing new building products to the market in British Columbia.
◩ Heating system
DCM-PRO System
◩ Project size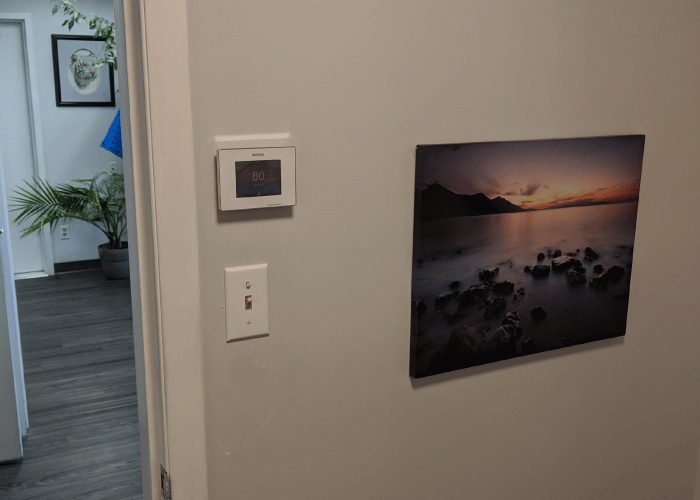 The Challenge
During a recent office renovation, KM Roberts owner Dave LeCappelain ventured to utilize many of the products they bring to the market as an agency. Warmup sees this as a success factor for many stores, offices, and showrooms as it gives our partners the best understanding of a product's quality, installation ease, and benefits.
The Solution
Warmup's DCM-PRO system was installed in 100 sqft of office space, including the Peel & Stick membrane solution on a slab. Dave reported it being a fantastically easy add-on to the office revamp and absolutely DIY-level, underscoring the ease of installation of the Peel & Stick membrane.
The Result
Since the bathroom is used by both staff and visitors, the underfloor heating acts as a job perk and a display all in one. The radiant heating in the room sets it apart from the rest of the office on a cold Vancouver day. For ideal control, a password protected 4iE WiFi thermostat controls the heat from any manager's cell phone. Thanks to low electricity costs in the area, expected running costs will range around just $5/mo. Learn more about our Commercial Projects Division.
Product information
Find out more about the UFH products used in this project.
Have any questions about Warmup?
If you're interested in specifying floor heating in your next project, get in touch with us today.
Related Projects
Discover more inspirational projects from around the world