Liftlock Bed and Breakfast in Peterborough, ON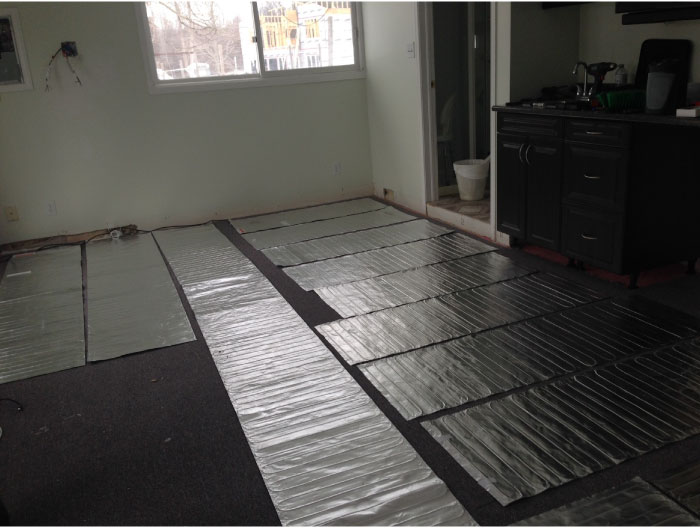 Liftlock Bed and Breakfast in Peterborough, ON
◩ Project type
Residential
◩ Project location
Peterborough, ON
◩ System specifications
Heated FOIL: 240V, 1.8mm thick cable, advanced fluoropolymer cable coating.
Tempo® Thermostat: programmable, 15A, Intuitive, Efficient
◩ Client
Doreen – Owner
◩ Heating system
Warmup Heating FOIL for under laminate, Tempo® Thermostat
◩ Project size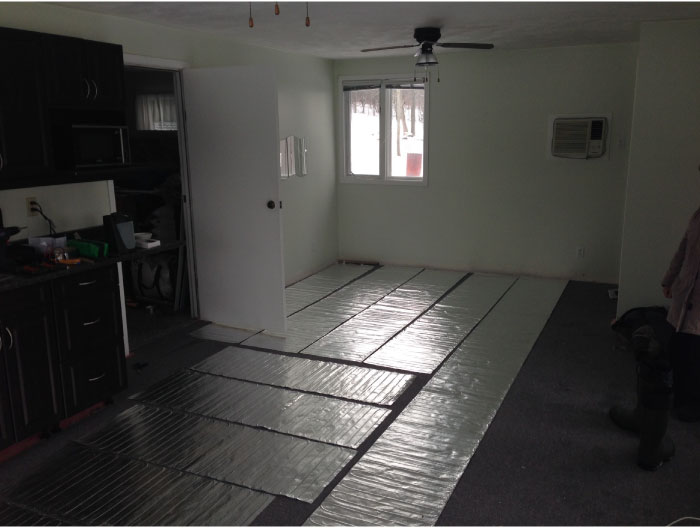 The Challenge
Doreen, owner of Liftlock Bed and Breakfast in Peterborough, Ontario, reached out to Warmup® during the early stages of a recent remodel, with the desire to add additional comfort to two (2) suites on the property. Liftlock Bed and Breakfast is rated as one of the best of all Peterborough accommodations and prides themselves on the abundance of outdoor activities they have to offer. Customer comfort and experience are intimately correlated, so Doreen began thinking of unique ways to add comfort to set their B&B apart.
The Solution
The Warmup electric FOIL heating system was installed in 2 of the suites under floating laminate, to provide electric radiant floor heating in the spaces. The systems are connected to the Warmup® programmable Tempo® thermostat, that has a simple turn dial operation, making it very easy to use for visitors from all over the World.
The Result
After a four-month renovation period, the Liftlock Bed and Breakfast is happy to be welcoming visitors back to their beautiful location with the added comfort of Warmup® electric radiant floor heating. We look forward to hearing what visitors have to say about our product in this space in the weeks to come! Learn more about our Commercial Projects Division.
Product information
Find out more about the UFH products used in this project.
Have any questions about Warmup?
If you're interested in specifying floor heating in your next project, get in touch with us today.
Related Projects
Discover more inspirational projects from around the world