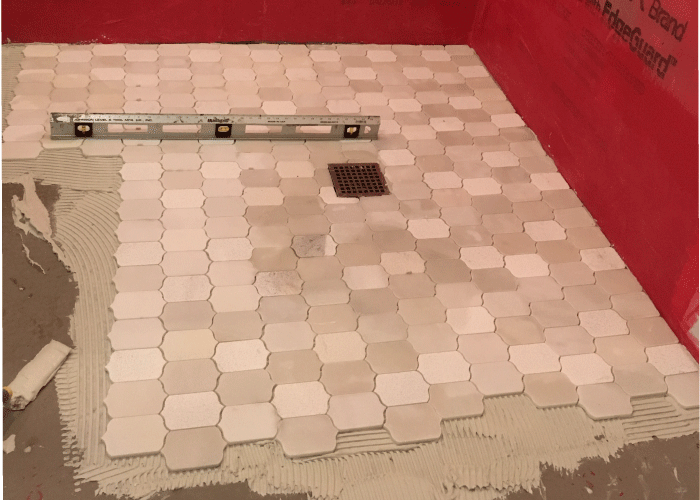 Handicap Wet Room
◩ Client
Bob and Beverly partnered with LifeCare Design Studio, LLC to remodel their existing residence including a master bathroom to accommodate accessibility needs.
◩ Heating system
◩ Project size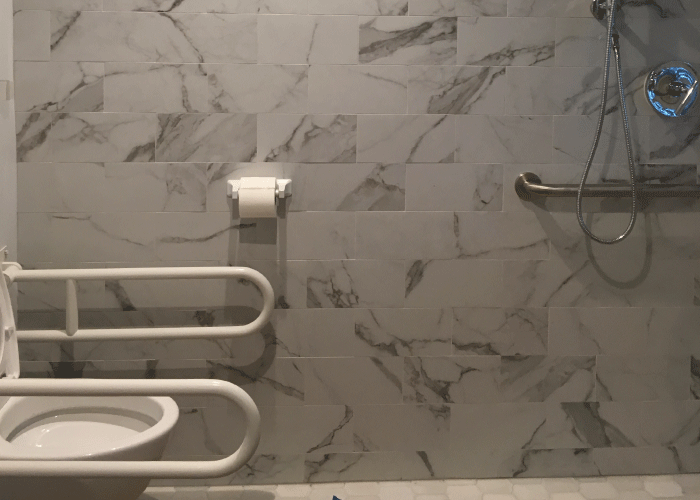 The Challenge
Being comfortable in a space makes your house a home and recent customers Bob and Beverly are firm believers in this. After raising a family, having served the country, and being empty-nesters Bob and Beverly realized it is time to prepare their home properly for aging in place and their specific accessibility needs. To ensure a comfortable and functional design, the couple turned to LifeCare Design Studio, LLC (specializing in architecture for individuals and families with special needs) to prepare their home.
The Solution
With the expertise of LifeCare Design Studio, comprehensive design adjustments for Bob and Beverly's home were made to ensure the home was optimally accessible. This included bringing the master suite down to main level and converting front steps to a gradual ramp for wheelchair entry into the home. Additionally, a wet room was included to eliminate level challenges in the bathroom. With a desire to keeping the floor completely clear, wall hung vanity and toilet including grab bars were installed as needed. For additional uniform space heating for the couple, a heated floor in the bathroom was decided upon because of their maintenance-free ability to enhance the space. The DCM-PRO system was specifically decided selected because of its industry-leading warranty and ability for faster installation than any other system thanks to the peel-and-stick membrane application. LifeCare Design Studio relied upon the timely product delivery to allow install quick installation to ensure that their customers' needs are not disrupted by any potential renovation delays and the DCM-PRO system perfectly fit their needs.
The Result
Bob and Beverly are thrilled with the outcome of their recent home remodel and are impressed by the ability to control their new underfloor heating thermostat easily from their iPad. The accessibility compliant design has provided new comfort to their home beyond the physical feel of the heated floors. The peace of mind this new space offers the couple and their families as they navigate thru accountabilities issues is indescribable. If you know someone in the midwest designing a space for special needs, contact LifeCare Design Studio.
Product information
Find out more about the UFH products used in this project.
Have any questions about Warmup?
If you're interested in specifying floor heating in your next project, get in touch with us today.
Related Projects
Discover more inspirational projects from around the world