Creating an all season porch or sunroom is a great way to add extra living space to your home, but if you want to make it truly comfortable all year round, you'll need to add heat in the colder months. Here are seven essentials for designing an all season porch or sunroom that will be warm and inviting no matter what the weather is like outside.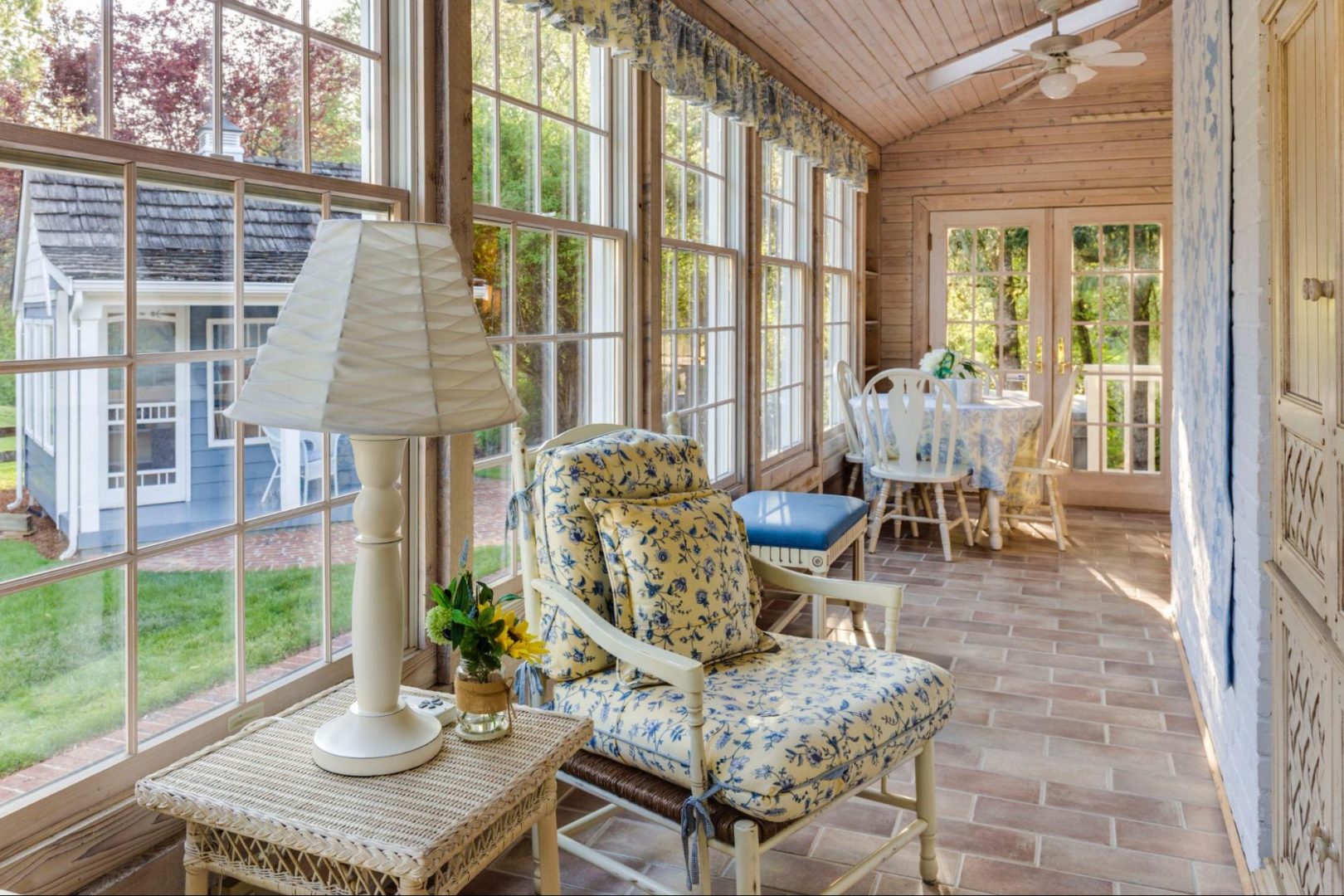 Determine the Use of Your All Season Porch or Sunroom
A great design begins with understanding the goal for the finished living space. A sunroom or porch can be much more than a convenient space to gather for a few months out of the year. Properly designed, it can be a year-round addition that your family and friends can enjoy any season of the year.
Entertaining
Sunrooms are perfect for hosting get-togethers all year long. With the added space, you can now easily entertain friends and family inside your home. Get creative with your new sunroom by adding a pool table or other games like poker night. Don't forget to add some comfortable seating, so everyone has a place to sit and relax as they socialize!
General Leisure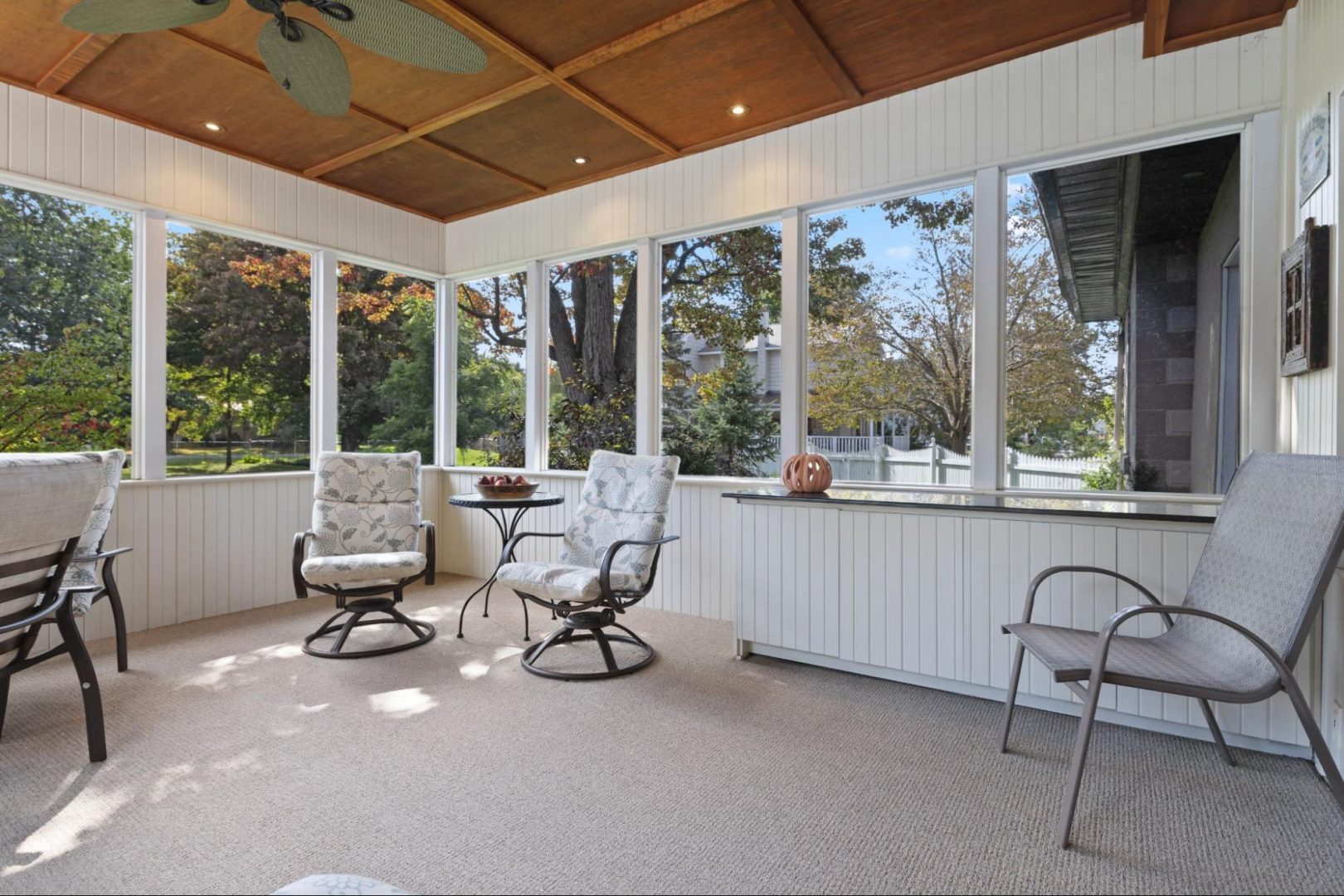 If you're someone who loves the outdoors, but also enjoys being inside, an all season sunroom or porch is perfect for you. You can use it as an escape from work or chores, and it's comfortable enough to be used as a reading spot or a place to take afternoon naps. Even your pets will love the benefits of having a sunroom!
Hobbies
An all season sunroom is the perfect place to pursue your hobbies all year round, regardless of the weather outside. Whether you love to garden, knit, or simply enjoy spending time in the great outdoors, a sunroom provides the perfect space to do so, and with the right windows, you can enjoy natural light and fresh air all year long.
Greenhouse for Plants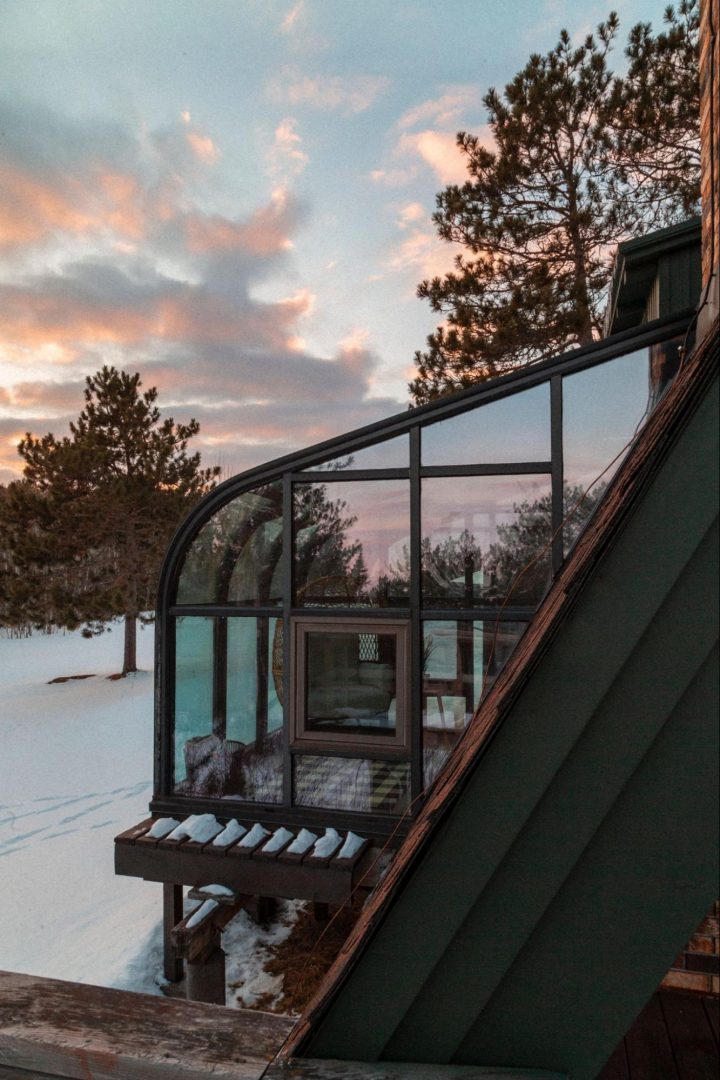 An all season sunroom or porch is a great way to enjoy your plants year round. This type of room is typically enclosed with windows on all sides, to allow sunlight to enter and provide a warm, bright space for your plants, as well as a spot to start seeds for your garden.
7 Essential Considerations for Designing an All Season Porch or Sunroom
1. Foundation Assessment
When designing an all season porch or sunroom, it's important to ensure your foundation can support the extra weight. In most cases, your porch or sunroom will be attached to the house, so you'll need to do a structural assessment to ensure that the foundation can handle the extra load. If you're unsure, it's best to consult with a professional to avoid any potential damage to your home.
2. HVAC and Electrical Systems and Routing
Before you add an all season porch, it's important to consider the impact it will have on your home's HVAC and electrical systems. In most cases, all season porches are enclosed with windows, which means they need to be properly insulated to prevent heat loss. This can put an additional strain on your HVAC system, so it's important to have a professional assess your system's capacity before adding an all season porch.
Additionally, all season porches typically have their own electrical circuits, so you'll need to factor in the cost of running new wiring to the space.
3. Insulation
When adding insulation to an all season porch, it's important to use a high-quality, moisture-resistant insulation. In most cases, fiberglass insulation is a good choice. Be sure to install the insulation correctly to prevent any drafts or moisture from entering the space. Since sunrooms and year-round porches have a lot of glass in the walls, you may want to consult a professional to ensure that you are using the correct R-value. Improper insulation will cause the heat and AC to work overtime to keep the room comfortable.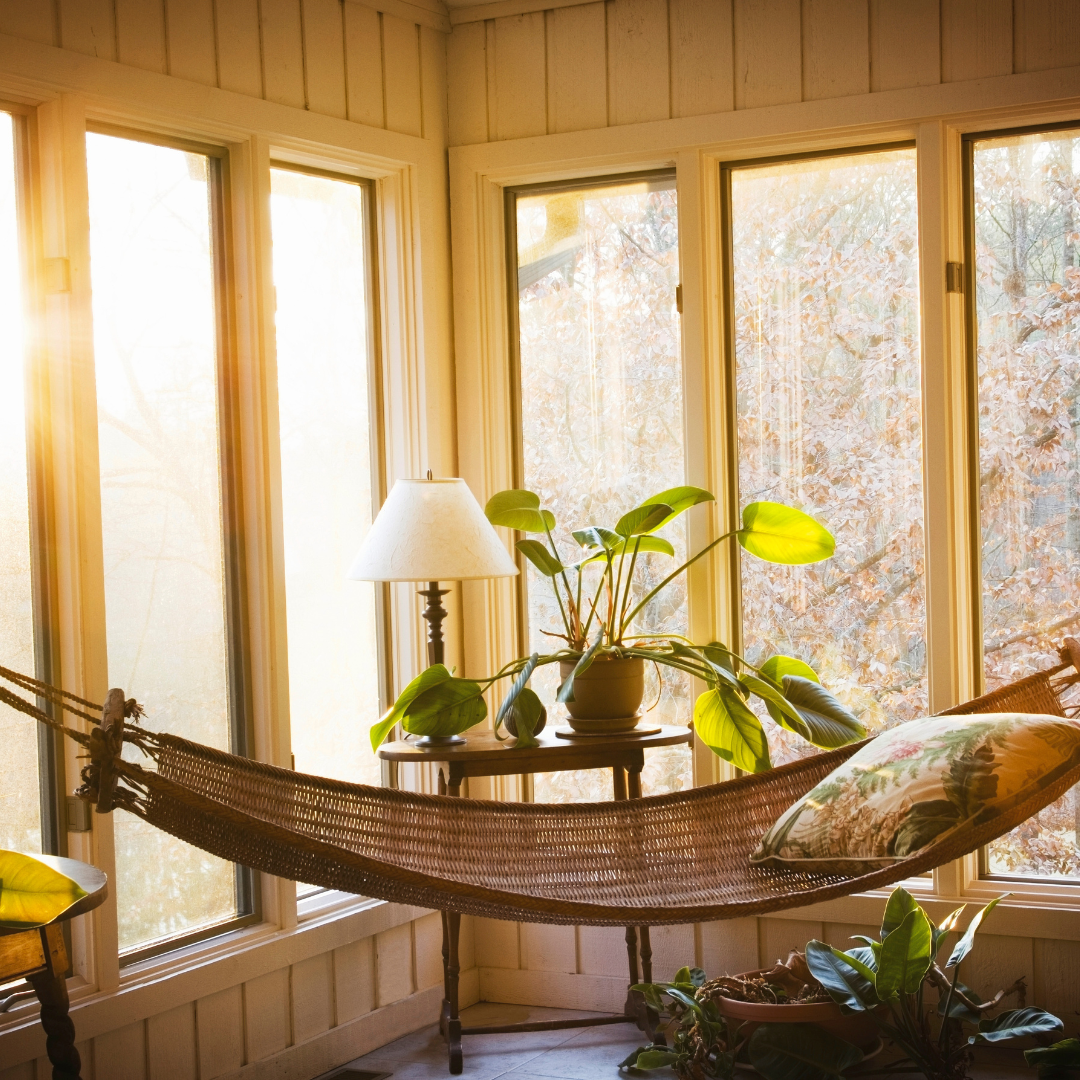 4. Windows
To make the most of your all season porch, it's important to choose the right windows. Windows designed for all season use can withstand both extreme cold and heat, as well as provide UV protection to help keep your furniture and flooring from fading. They usually have low-e coatings to help reduce glare and heat loss in the winter.
5. Matching Home Exterior
In most cases, it's best to choose a style that is complementary to the rest of your home. This will help ensure that the space feels like an extension of your home, and not like an afterthought. You may also want to consider the color of the all season porch or sunroom in relation to your home's exterior color scheme. When choosing windows for your all season porch or sunroom, it's important to choose windows that are similar in style to the windows on your house.
6. Matching Home Interior
You should choose a decor that is complementary to the rest of your home. You will want to consider the colors used in your sunroom and how they compliment your home's interior color scheme. The sunroom can include curtains or blinds on the windows to provide privacy and shade as needed, and can be furnished with comfortable furniture that matches or compliments your existing design scheme.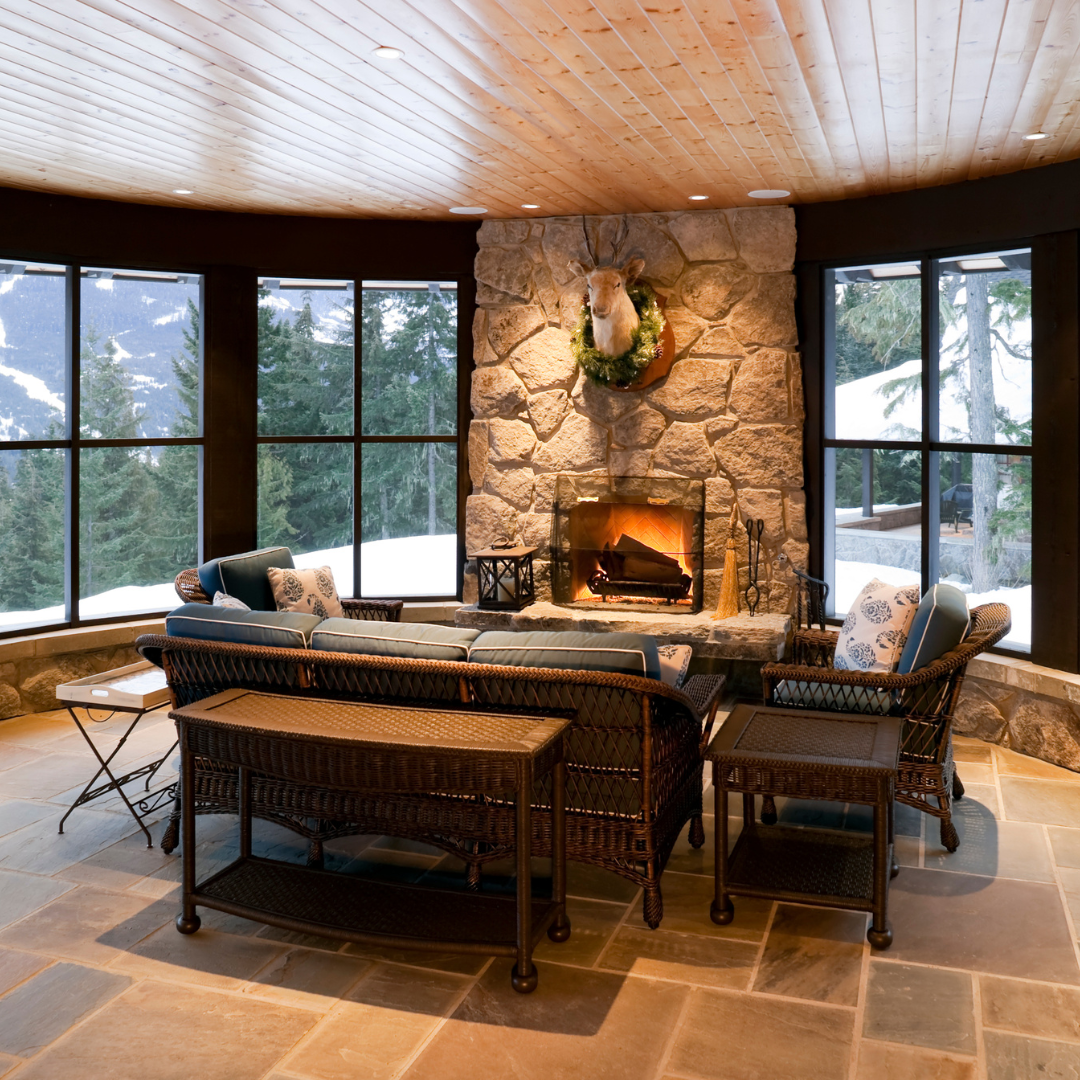 7. Flooring
What kind of flooring is best for an all season porch? Consider this:
First, you'll want to ensure that the material can withstand exposure to sunlight and extreme temperatures.
Second, you'll want a material that is easy to clean and maintain.
Third, you'll want a material that is comfortable to walk on and won't get too hot in the summer sun.
With all these factors in mind, tile or waterproof luxury vinyl may be the best flooring option for an all season porch. They are both easy to care for, and comfortable to walk on. Plus, there are various style options to choose from, so you can find a look that blends with your current decor.
Combine a Few Considerations Into One with Radiant Floor Heating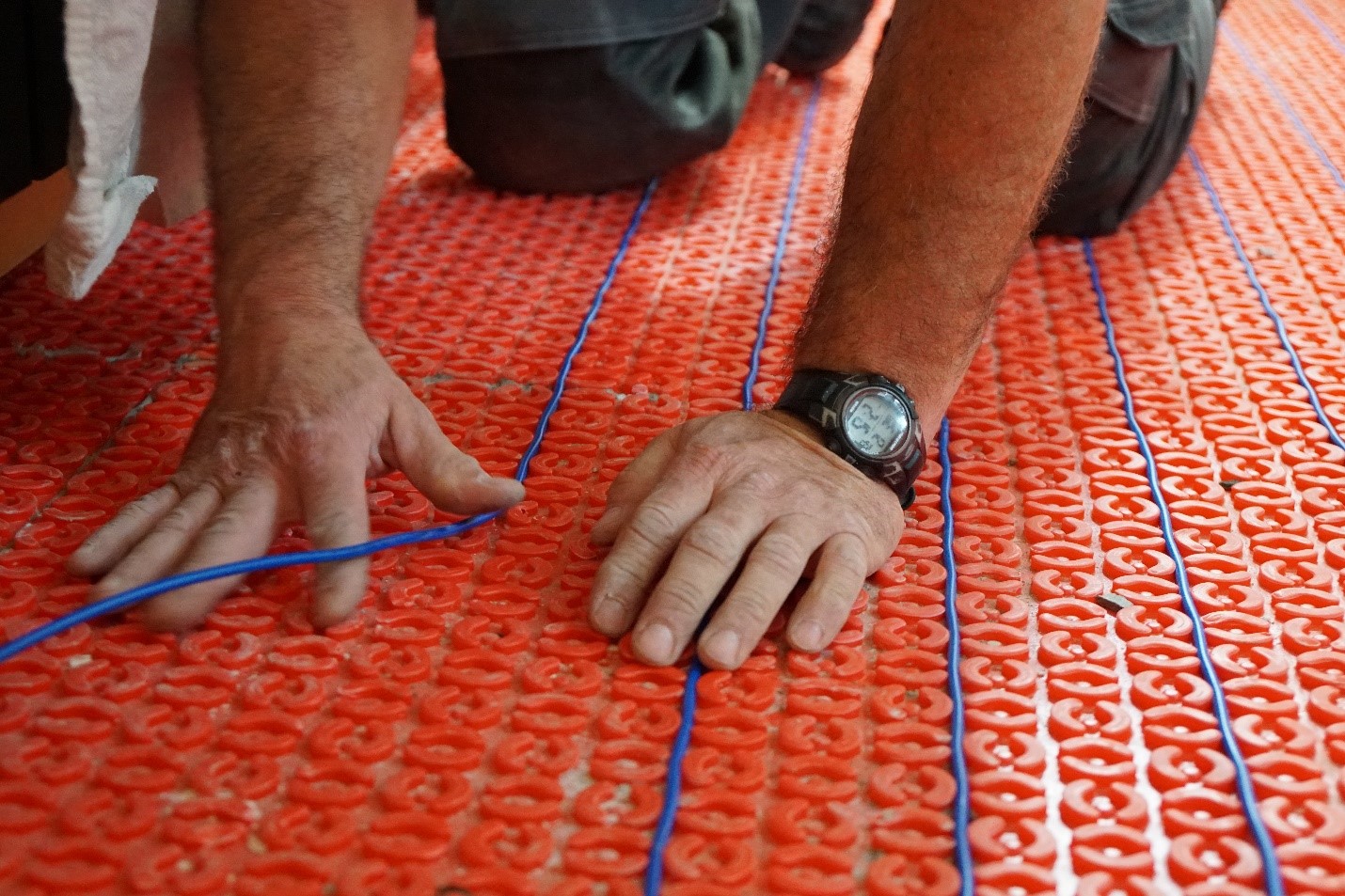 If you're looking for a way to make your all season porch even more comfortable, consider installing radiant floor heating. A radiant floor heating system uses electric heating cables embedded in the slab or under the flooring to heat the room from below. Not only does this provide extra warmth on cold days, but it can also help reduce energy costs by warming the objects in the space (people and furniture), rather than the air, to provide balanced, economical heat. Additionally, it works well with ceramic, porcelain, and LVT.
Combined with a Smart Thermostat, radiant floor heating memorizes the typical heat requirements based on time of day, and can be programmed to operate only when the heat is needed. Another advantage is that radiant floor heating is easy to install and can operate as a stand-alone heat source. This means your home's central heat system doesn't have to heat the whole house to heat your sunroom.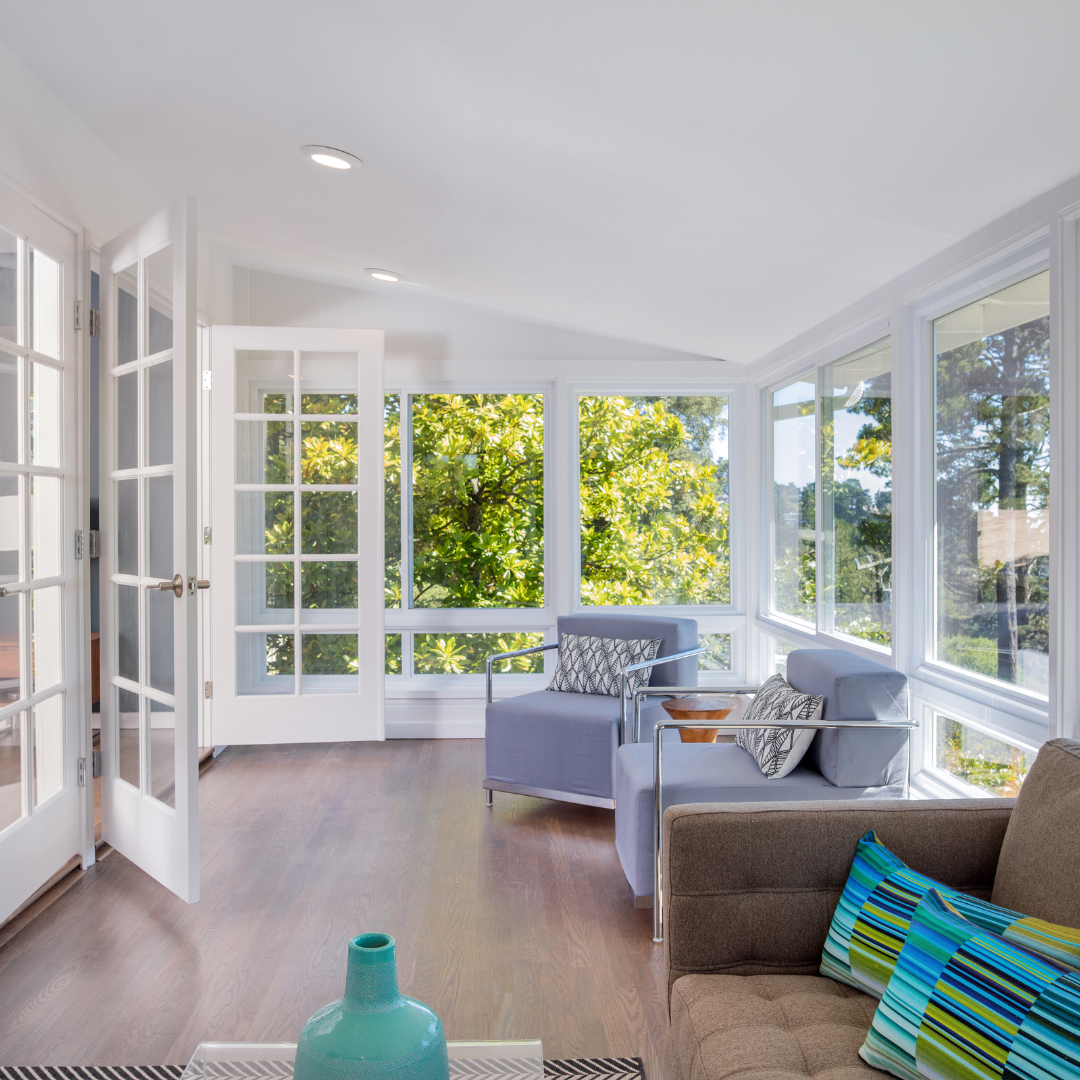 Create the Most Comfortable All Season Porch or Sunroom with Warmup
If you're looking to add a comfortable all season porch or sunroom to your home, Warmup has the perfect solution. With our radiant floor heating systems, you can enjoy a warm, cozy space all year round. Plus, our smart thermostats make it easy to control the temperature, so you can stay comfortable no matter what the weather is like outside. 
Contact us today to learn more about our all season porch and sunroom heating options!