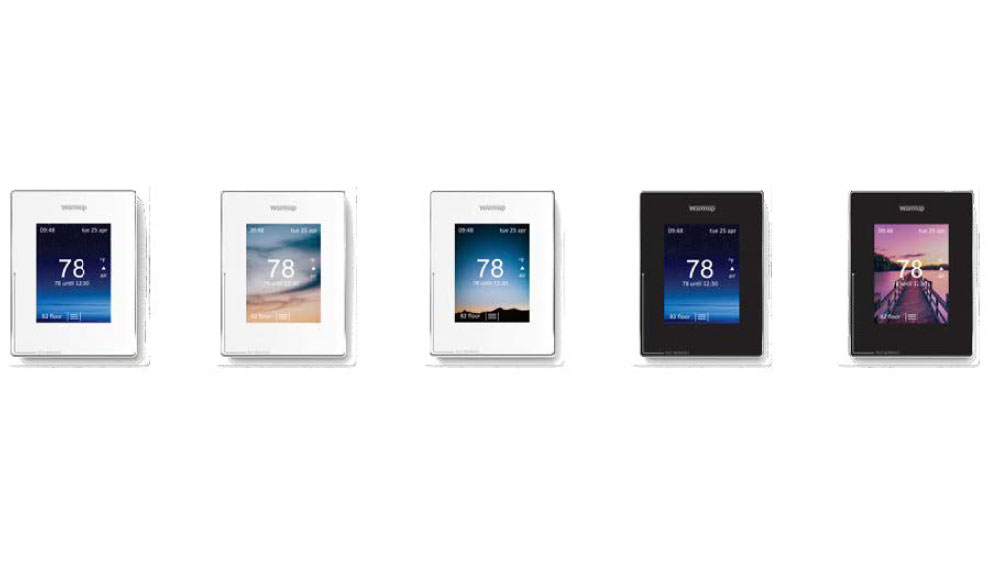 PRESS RELEASE: Danbury, CT, June 2019
Warmup® Announces a Vertical 4iE Thermostat
Whatever way you'd like to flip it, Warmup has a 4iE for you. The release of the awaited 4iE Portrait, designed to fit a common vertical mounting box, is an expansion of Warmup's 4iE product line.
A 4iE Solution for every room
The new 4iE Portrait series has been designed identically to our original Horizontal 4iE with one key difference: orientation. By popular demand, Warmup has delivered a vertical version of the 4iE so that every job can connect to the smartest line voltage thermostat on the market.
Warmup's 4iE thermostat allows for the most efficient and convenient use of underfloor heating systems. Using the MyHeating app and a WiFi enabled device you can choose to alter your thermostat settings manually from any location or you can enable SmartGeo so that your system activates automatically based off of your proximity to home. Already home but your thermostat is out of reach? Simply call upon Amazon Alexa to set your living room temperature for you.
Both the 4iE-04V (WIFI) and 4iE-03V (Touch Screen) models are sold in black or white and come backed by Warmup's LifeTime System Warranty and 24/7 support at warmupedia.warmup.com.
Upgrade Your Space
The Warmup 4iE thermostat is compatible with other systems and can be mounted as an upgrade to existing floor heating systems. The Warmup 4iE controls can also be used with Electric Baseboard heating systems with a capacity of up to 3600 Watts per unit. Warmup also offers 6000 Watts relays for larger systems.
Warmup's 4iE® collection can be found in retail locations across North America. To learn more about the 4iE® Smart WiFi thermostat visit our website.