Home / Wiring / WSM-63 Relay Timer Panel
How do I wire my WSM-63 to my ETO2 controller?
WSM-63 Relay Timer Panel
Start Wiring your Thermostat by Pulling Power from Terminals 2 and 5
Wiring the WSM-63 and ETO2 together is a great way to be able to control the WSM-63 timer panel with a pavement sensor.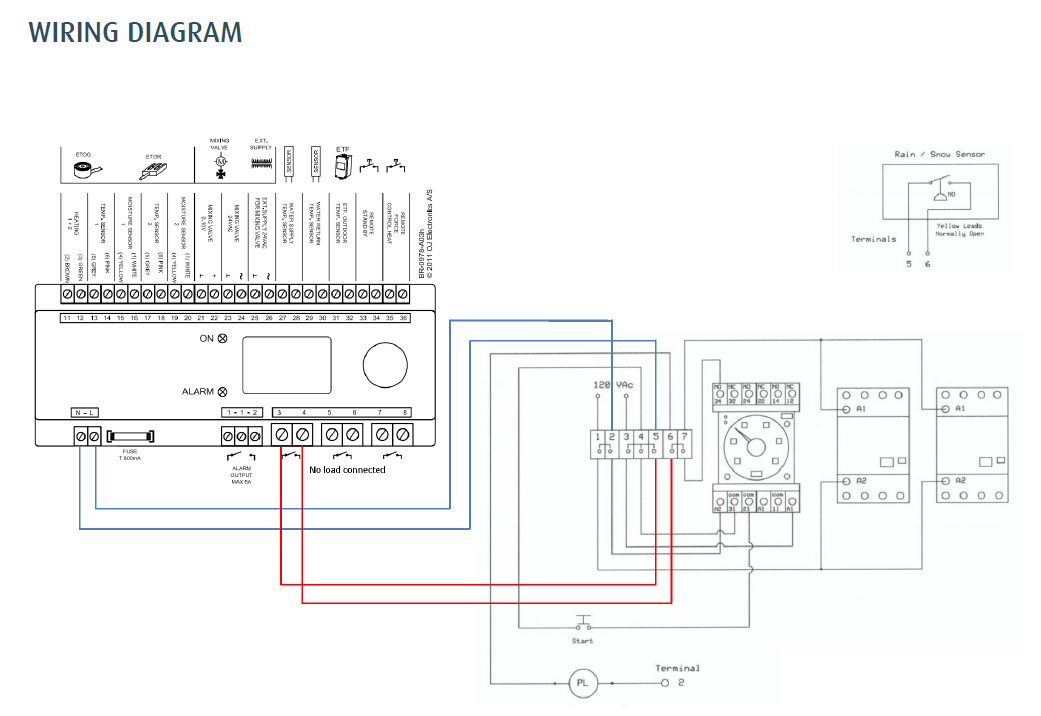 Pull the power from Terminals 2 and 5 and input into the L and N on the ETO2 controller. The ETO2's programming, closes one relay as it receives a signal from a sensor. Therefore, wire from the bottom of terminal 5, to terminal 3 of relay "1" on the ETO2 and then out of terminal 4 on the ETO2 back to terminal 6 in timer panel. This ensures that when the relay on the ETO2 closes it turns on the contactors of the timer panel.
Please refer to the installation manuals for further information.