Lights, Camera, Show House!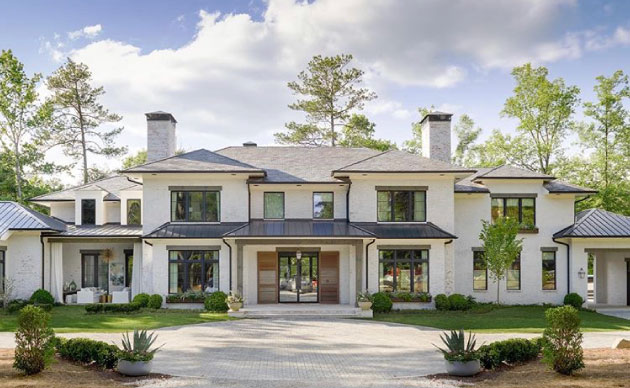 Lights, Camera, Show House!
◩ Client
Atlanta Homes & Lifestyles magazine has been published since 1983. The magazine is Georgia's only monthly home and garden magazine.
◩ Heating system
◩ Project size
Whole house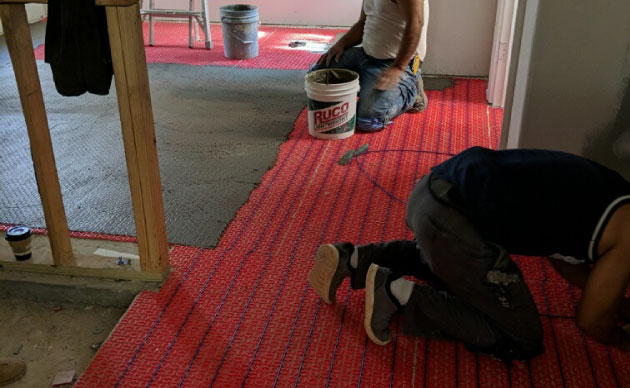 The Challenge
With three weeks and many moving parts the biggest challenge for the 2019 Atlanta Homes and Lifestyle's Southeastern Showhouse project was racing the clock. With the show start date set and no possibility to move it, everyone had to work seamlessly to get the project done on time.
The Solution
For the best products and a reliable installation, Renaissance Tile was called upon. A last-minute decision was made to add underfloor heating to the bathroom to make it as luxurious as possible. Renaissance Tile offered the DCM-PRO system from Warmup because it was in stock and could be delivered and installed faster than any other underfloor heating product thanks to the new peel-and-stick application.
The Result
The showhouse website reads, "This year's showhouse is a new estate designed by architecture firm Logan Design Group and built by Southern Gentry Homes. This showhouse will be a transitional style design with an array of materials such as painted brick, natural stone, slate, iron, natural wood, and other natural metals. Lots of light, huge roof overhangs, and a spectacular main level master suite give this house a unique personality" (Atlanta Home Magazine, 2019). Warmup is proud to be apart of the 2019 Southeastern Showhouse. Learn more about our Commercial Projects Division.
Product information
Find out more about the UFH products used in this project.
Have any questions about Warmup?
If you're interested in specifying floor heating in your next project, get in touch with us today.
Related Projects
Discover more inspirational projects from around the world