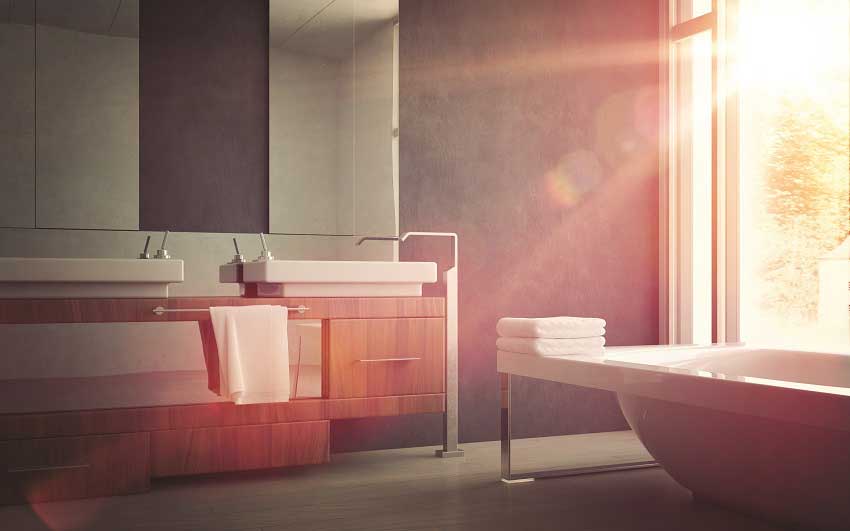 If you're planning a renovation project or building your own home, consider installing a Warmup floor heating system for a sustainable, radiant heating solution that can offer long-term savings on your energy bills. In this guide, we'll look at the costs involved in specifying a floor heater in your home, including:
How underfloor heating can help save you money
The initial costs of an electric floor heating system
The lower running-costs of underfloor heating
How much a floor heater costs to install
Floor heating systems offer increased energy-efficiency
Underfloor heating uses radiant heat technology to gently warm the people and objects in a room from the ground up. This process uses less energy to reach optimal comfort temperatures than central heating systems, which purely focus on warming the air in a room; an inefficient method of heating a space. Warmup's floor heaters also offer quicker heat-up times and run at lower temperatures than traditional heating systems whilst still retaining the same level of warmth; with this increased energy-efficiency, you can expect lower long-term underfloor heating running costs too.
Cost of electric systems
Our electric floor heaters are perfect for renovation projects, providing an affordable heating solution for any room in your home. The cost of a Warmup electric underfloor heating system varies on which system you select and the size of the room you are installing it in. If you're thinking about underfloor heating for a smaller room in your home, our popular StickyMat System offers great value for money – with full-package prices starting at just $628.00 (based on an average 89sf bathroom purchase).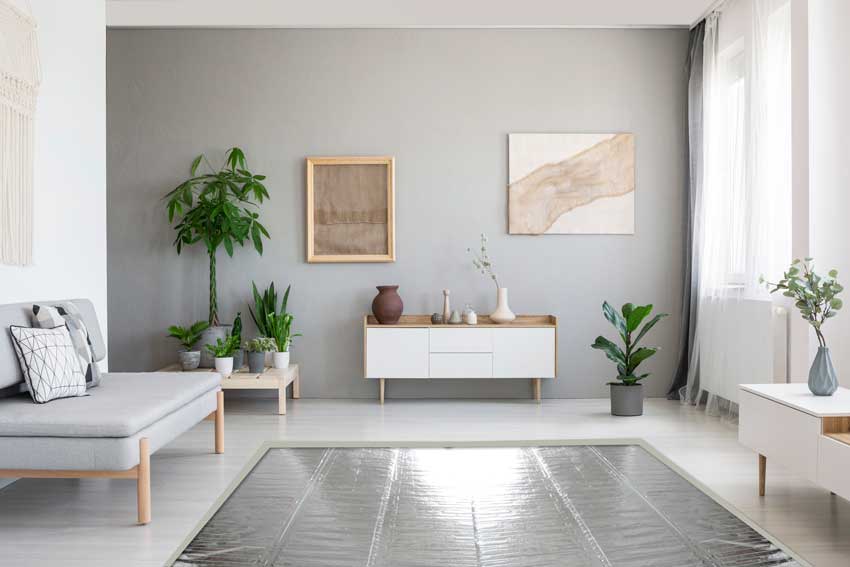 Heated Floors
Floor heating is the modern heating solution – creating the perfect temperature, making you feel warm and comfortable from the moment you enter the room.
Quote Selector
---
---