Heated bathroom floors can change your whole morning, and the way you think about your bathroom. Not only do heated bathroom floors prevent your feet from stepping on cold tiles, but the floors also warm your entire body by radiating heat from the entire floor. This may seem like a luxury found only in high end homes, but heated bathroom floors can be surprisingly economical.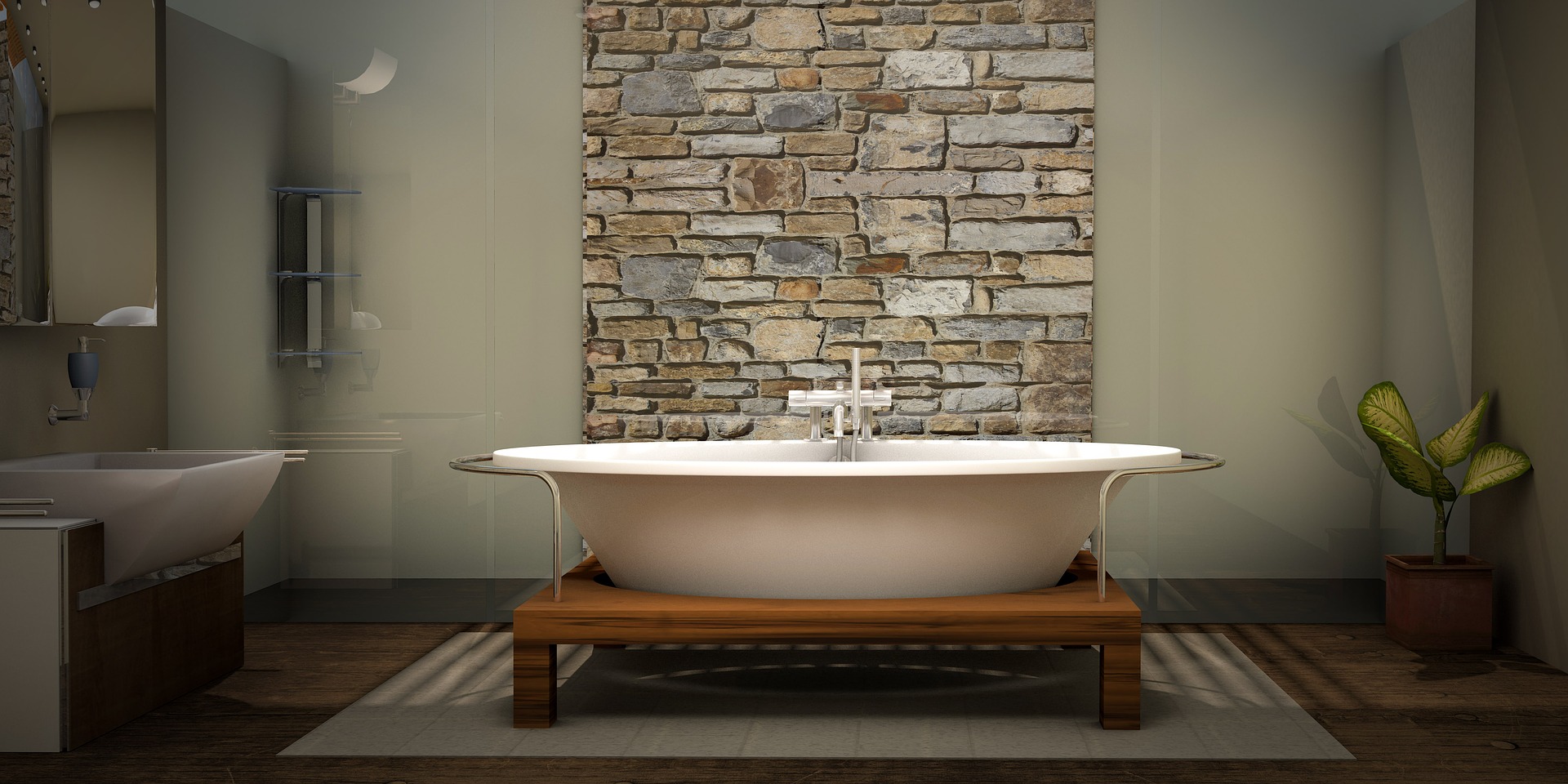 How to Heat a Bathroom Floor
Bathroom floors are heated from below by applying a heat source to the floor. Whether tile, stone, or other flooring type, the concept remains the same. As the heat source warms the floor, the floor is able to retain a great deal of that heat and radiate it to the people and things in the room. This form of heating is much more efficient than warming the air and it results in a better warming.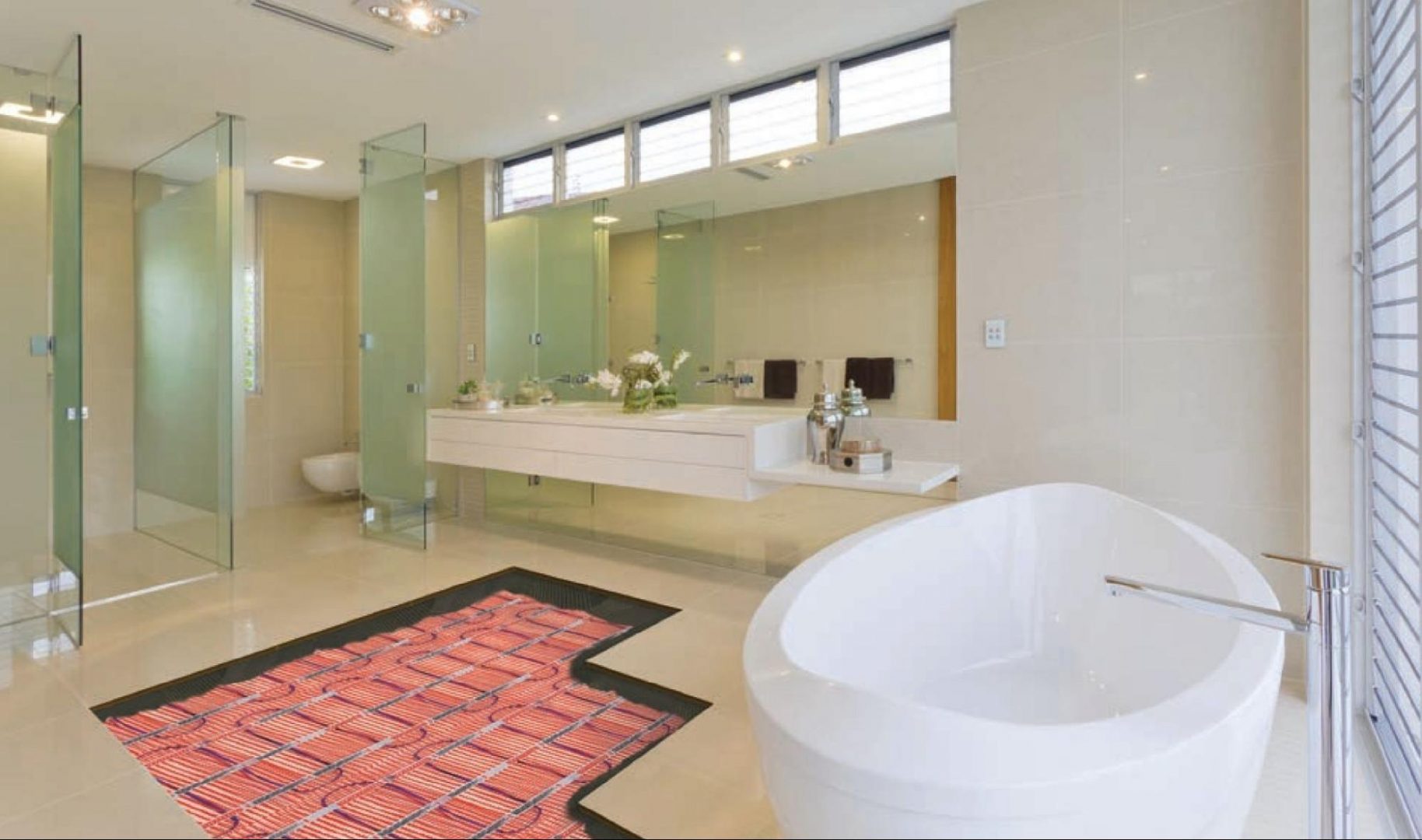 Understanding the Different Types of Heated Bathroom Floors
Heating your bathroom floors can be done in a couple of different ways. Two of the most common bathroom floor heating techniques are hydronic and electric heating. While both systems work great and are used in many different buildings, they do have their pros and cons.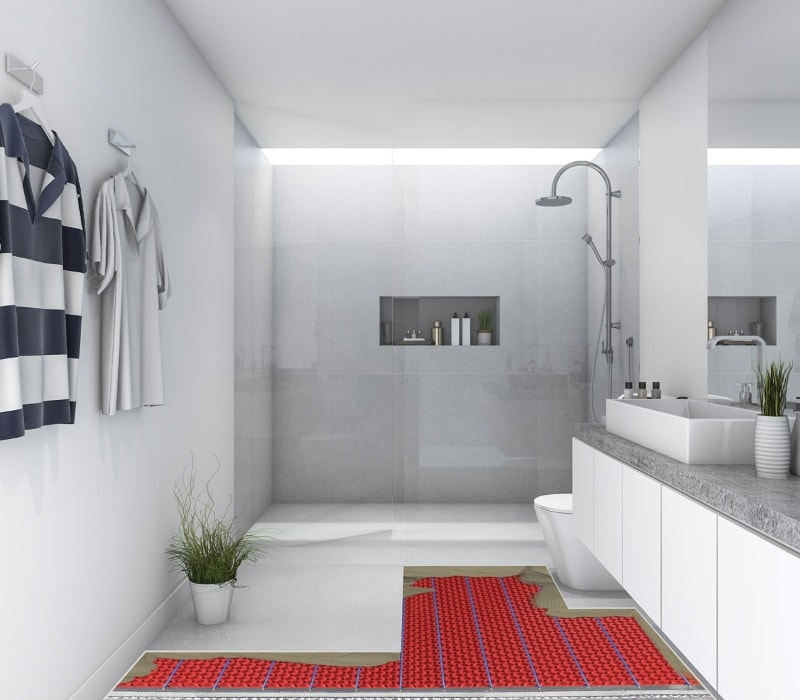 Hydronic
Hydronic heating involves piping hot water through pipes underneath the floor. The water is pumped from a water heater or boiler using a pump to push the hot water through the pipes. As the hot water moves through the pipes, it cools off and warms the floor. The water often has glycol added to it to prevent the likelihood of freezing.
These systems are efficient, but they involve many moving parts. Additionally, many people worry about having extensive water piping underneath their floor. Maintenance is very important for these applications and it is typically seen more in larger commercial applications. For residences, the extra cost and complexity does not often outweigh any energy efficiency benefits.
Electric
Instead of using hot water, electric heating systems use energy passing through wires to generate heat. Just like an electric heater, the heating elements begin heating up as soon as electricity is applied. These systems work great for bathroom installs because of their ease of installation and maintenance. Additionally, there's no risk of pipes bursting underneath the floor.
One other benefit of electric underfloor heating systems is the fast response time. For a hydronic system, the water must be first warmed to the proper temperature and then pumped around as needed. This means that either hot water must be kept ready at all times or the system will take a while to start up as it warms the water.
Electric systems begin warming as soon as electricity is applied. This provides a faster response time and also makes it easier for a home to have multiple underfloor heating systems. Since they are electric, they can be controlled completely independently.
How Much Does a Heated Bathroom Floor Cost?
The benefits of a heated bathroom floor often speak for themselves, but how much does it cost? Due to how simple the Warmup installation is, pricing is straightforward too. The biggest impact on pricing is the square footage that will need to be heated and how much heat will need to be supplied.
To discover how much a heated bathroom floor costs, Warmup offers an easy to use tool to get instant pricing for an underfloor radiant heating system. For example, the cost of a 40 sq ft bathroom with Warmup's 6iE Smart WiFi Thermostat totals $890. For a large master bathroom of 100 sq ft, the total cost is roughly $1274.
For a top-of-the-line heated bathroom floor with all necessary components, the average cost is $12.74 per square foot.
How Much Does a Heated Bathroom Cost to Run?
Heated bathrooms are surprisingly economical to operate as well. When coupled with insulation to direct the heat into the bathroom instead of the slab, more of the heat goes directly where it's needed. The Warmup system thoroughly warms the floor, so any flooring that is in range of someone in the bathroom will work to warm that person.
Instead of heating the air to warm the person, underfloor heating systems use the heated floor to warm the person with radiative heat. Radiative heat is the same principle the Sun uses to warm us. People often report being able to lower their thermostat because of how well the heated floor warms them, reducing overall household energy usage.
Utilizing a Smart Thermostat
Smart thermostats take energy efficiency to the next level. By programming when and how the floor is warmed, you can ensure that energy is not wasted and the floor will be warm when you want it to be.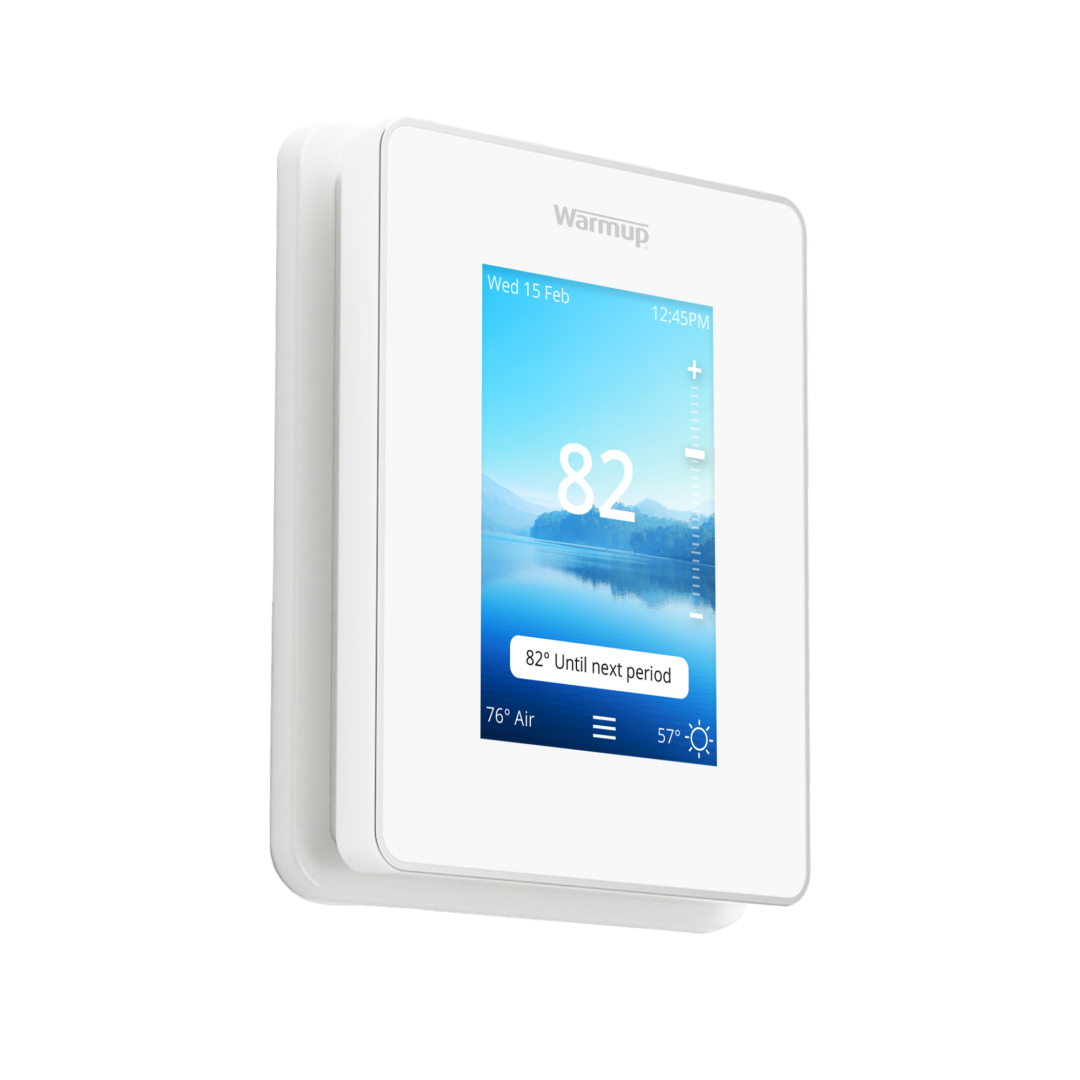 Make the Most of Your Heated Bathroom Floors with These Additions
When installing your heated bathroom floor, consider some additions that will turn your bathroom into the bathroom of your dreams. Remember that adding in these additions is much easier and cheaper to do when installing the system in the first place.
Heated Shower Bench
If your shower has a bench seat, heating should be a must. Not only is a heated shower bench better to sit on, the seat will radiate heat as well. A heated shower bench seat will make you feel more comfortable and warm while using your shower.
Towel Warmer
A towel warmer may seem unnecessary, at least until you try it. Stepping out of your shower onto a heated floor and grabbing a warm towel is hard to beat. Adding in a towel warmer is an easy addition to consider when adding heated floors to your bathroom.
Trust in the Experts at Warmup for Your Heated Flooring Needs
Heated bathroom floors may not be as expensive as you might think. When deciding to upgrade your bathroom, look into how economical heated floors can be. To answer any questions you might have about adding heated floors to your bathroom, reach out to the experts at Warmup today.