Creating a heated patio floor is a great way to improve your outdoor space. Not only will it make the space more comfortable to use, but it can also increase the value of your home.
When choosing a heated patio floor, it's important to consider the climate in your area. If you live in a colder climate, you'll need a more durable material that can withstand extreme temperatures. Concrete is a good option for colder climates, as it retains heat well and is relatively inexpensive. If you live in a warmer climate, tile is a better option, since it doesn't retain heat as well as concrete.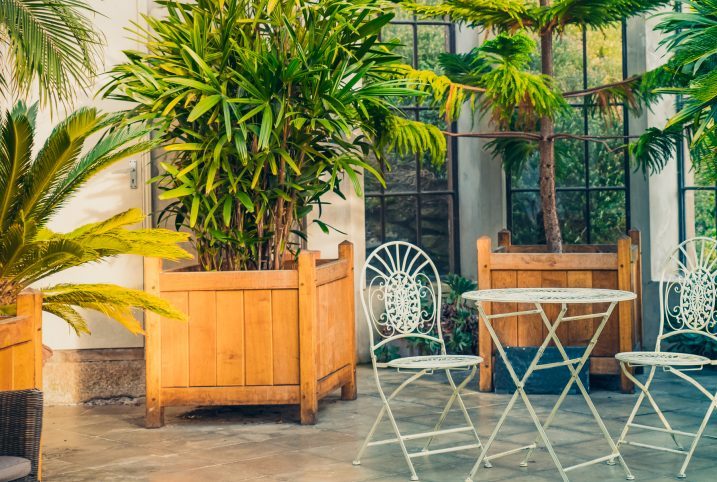 Once you've chosen a material, it's time to start planning the installation. Heated patio floors can be installed by a professional or by DIY enthusiasts with some basic skills.
The most important part of the installation is to ensure that the heating elements are properly insulated and covered. Once installed, heated patio floors are easy to maintain. Simply sweep or hose off any dirt or debris, and wipe down with a wet rag to keep them looking new.
What is In Floor Radiant Heat?
In-floor radiant heat is a method of heating people and objects without the aid of fans or other mechanical equipment. It can be accomplished with a hydronic (water-based) or electric system (heat cables under the floor).
How it Works
Radiant heat is carried via electromagnetic radiation. This radiation is produced by heat cables or water pipes. When these wavelengths are intercepted and converted to heat, they are known as radiant energy. The radiant energy is absorbed by items or people in the room, in much the same way that the inside of a car gets heated when in direct sunlight. Electric radiant underfloor heating requires no plumbing, electric fans or pumps, and therefore, less maintenance.
Can Radiant Floor Heat be Used Beneath Patio Floors?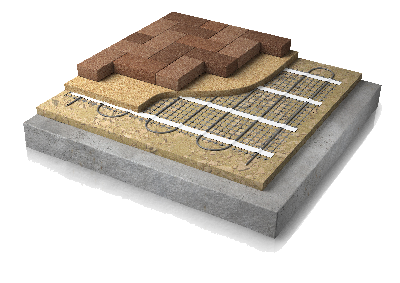 Electric radiant floor heat can be used anywhere, as long as the cables are not exposed to the elements. It is a great solution for patios as a means of keeping the space free and clear of snow and ice for year-round enjoyment.
Radiant floor heat can be installed during the construction of the patio or afterwards. The typical retro-installation would involve a cable system covered by at least 2″ of concrete. For maximum effectiveness, an insulation board can be laid down first to minimize the loss of heat that could lead to radiated heat moving below the surface.
Benefits of Heated Patio Floors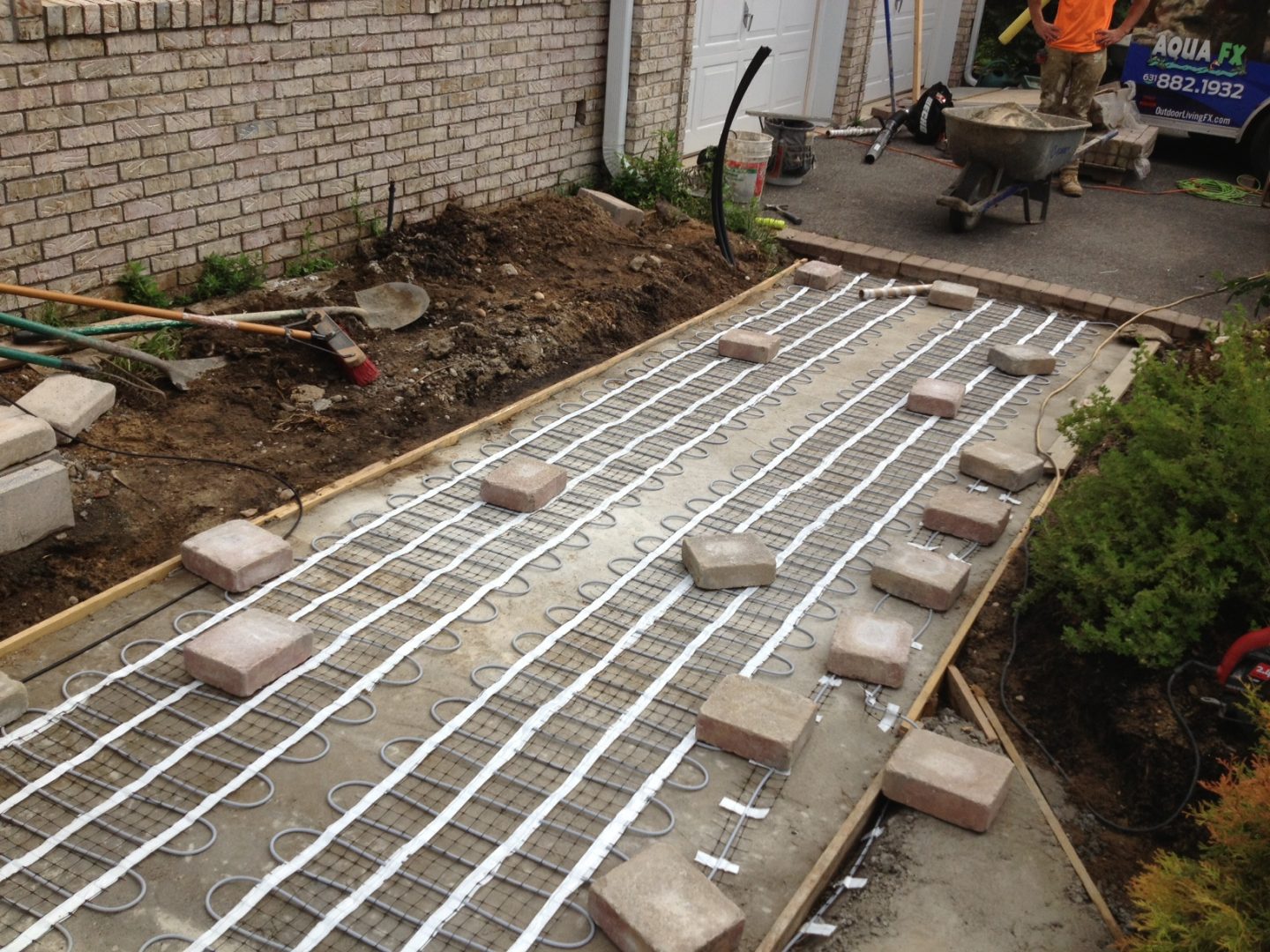 This means you can still use the patio for entertainment, without having to shovel snow for hours.
If you love entertaining on the patio, it's likely to get a lot of use throughout the summer and early fall, but that's only half the year. Once the temperature drops and the snowflakes start to fall, most homeowners cover their outdoor furniture and stow their grills in storage sheds. A heated patio floor can melt snow and ice in the winter, adding hours of fun for friends and family on what would otherwise be an empty slab of concrete:
No need for multiple trips to the store for rock salt
Avoid the danger rock salt presents to your concrete, lawn, and flower beds
Slips and falls due to slippery snow and ice can be a thing of the past
Take it Further by Adding Radiant Heat to Outdoor Stairs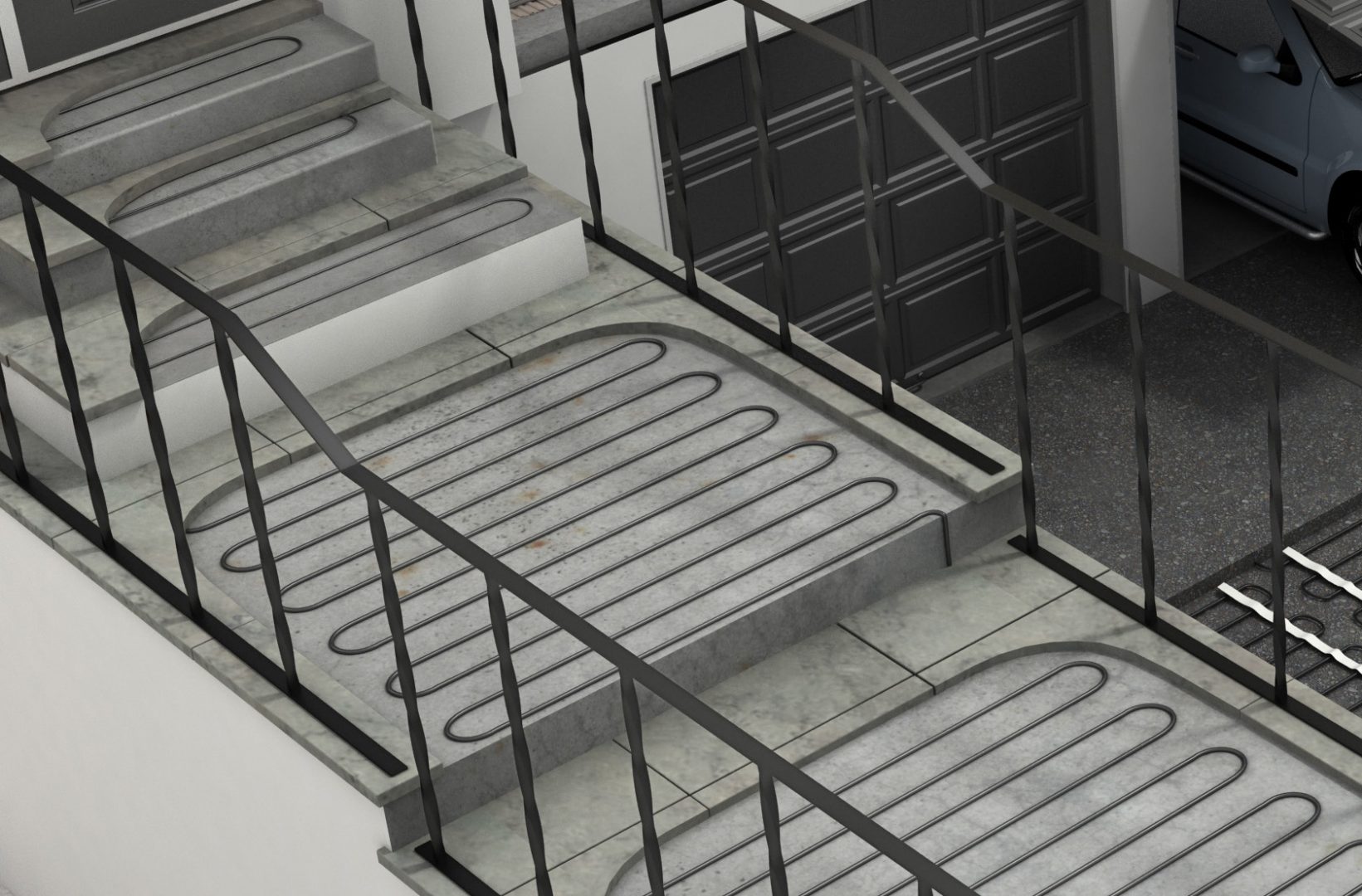 Why stop with the patio? Stairs and walkways that lead to and from your outdoor entertainment area are subject to the same weather hazards. Stairs present an extreme danger when covered by snow and ice, and clearing them with a shovel is never fun. Simply being on the stairs poses a danger to the person standing in the snow while clearing them.
You can have your concrete patio, stairs, sidewalks, and wheelchair ramps automatically cleared by installing an in-floor radiant heat system that can be programmed to operate under specific weather conditions, whether you are home or not. You'll save time and energy while providing safe pathways for your family and guests when snow and ice are in the forecast.
Work with Warmup for the Best Radiant Heating Options Under Patio Floors
Choosing the best option to heat your concrete patio floor requires the advice of professionals. Warmup has been developing radiant floor systems for over 25 years and has the engineering expertise to specify the right combination of products for your needs. We offer systems that can go under the carpet, vinyl tile, marble, stone, engineered wood flooring, as well as driveways, patios, walkways, and more. We even offer de-icing solutions for the roof and gutters.
If you'd like to heat your patio, get a quote from Warmup. Warmup offers a full range of indoor and outdoor radiant heating cables to meet all of your heating needs. Our technical support line is available 24 hours a day, 7 days a week. Contact us today to get your next project started right.