Are you comparing heating options for a new project?  Perhaps you are remodeling a section of your house, and you want to know if you can add to your current heating system, or if you should select another method. Either way, understanding how a heating system works and what the alternatives are will help you make a wise choice. 
How Does a Furnace Work?
Forced air furnaces operate by pulling cold air through duct work into the furnace where the air is heated and distributed throughout the home. The method of heating the air is live flame, and the fuel is either gas, propane, or heating oil. 
There are some distinct advantages to using a furnace:
It can share the ductwork used by the central air conditioning system.

Newer systems are relatively energy efficient.

Most heating contractors are familiar with their installation.
A big disadvantage to furnace systems is that they may not make sense for a room renovation or small addition. The air is heated rather than the room, and this can cause cold and hot spots. Additionally, the heat is blown through the house, moving dust and allergens throughout the entire area.
Forced Air Gas Furnaces
Natural gas is available in many communities today, making this type of furnace the natural selection in new home designs. If your home is in a rural area, propane is usually available, which can use the same furnace with some minor changes.
Oil Furnaces
The northeast was an early center of population growth in America, and the main source of heat was oil and coal. As the population grew and a more reliable source of heat became necessary, heating oil replaced both wood and coal. Heating oil is kerosene and actually burns hotter than natural gas. Gas and oil are both efficient methods of heating.
How to Know It's Time to Replace Your Furnace
There are some specific things to look for when determining if your furnace needs replacing:
How old is the unit? The normal working life is 15-20 years. If the unit was there when you moved in, try to locate the owners manual for a date, or look up the serial number online for exact information.

Are your energy bills rising?

Have you noticed an increase in soot or dust while the unit is operating?

The furnace makes a lot of noise.

It requires frequent repairs.
If you've determined it's time to replace your furnace, here are some options to consider.
3 Furnace Alternatives
1. Pellet Stove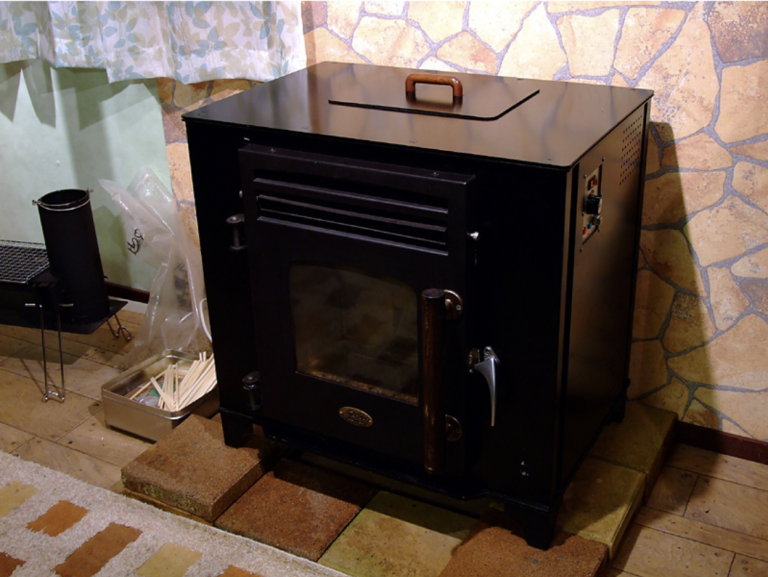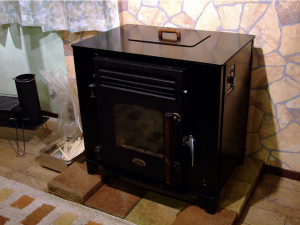 Wood stoves were prevalent as a source of heat in the past, but heating a home requires a lot of wood, and folks in the suburbs didn't have access to free wood or a place to store it. Pellet stoves solve that:
 The fuel can be purchased in a clean plastic bag.

 It can be stored conveniently in a closet or the garage.

 The stove can be thermostatically controlled
 However, they require a lot of maintenance:
Frequent cleaning is required to keep it operating at peak efficiency.

The stove will have to be filled regularly.

You may need a huge stove to heat your home.

It will increase the amount of dust in your home.
2. Solar Heating
Solar heating has gained popularity since the 1970s. Modern usage utilizes a liquid absorber that heats up from the Sun's rays, and then pumps transfer that heat to a biomass for storage. The stored heat is radiated back into the house on sunny days.  
This can be an inexpensive method of providing heat as long as the Sun is shining. However, stored heat will grow cold as the night goes on, and when the system cannot reach the desired temperature, a backup system will be necessary to heat the home.
3. Underfloor Heating Systems
Underfloor heating systems provide the most balanced heat of any system on the market. The system relies on a combination of radiant heat and convection without using a blower to distribute the heat. Some systems use hot water as the medium, and others use electric heat cables. 
Hot water systems require a considerable amount of piping that must be installed in the slab during construction, making them impractical for most renovations. Electric systems have the advantage of being used for either new construction or renovations, since they can be installed in the slab, on the slab, or on a plywood subfloor.
DCM-PRO Uncoupling System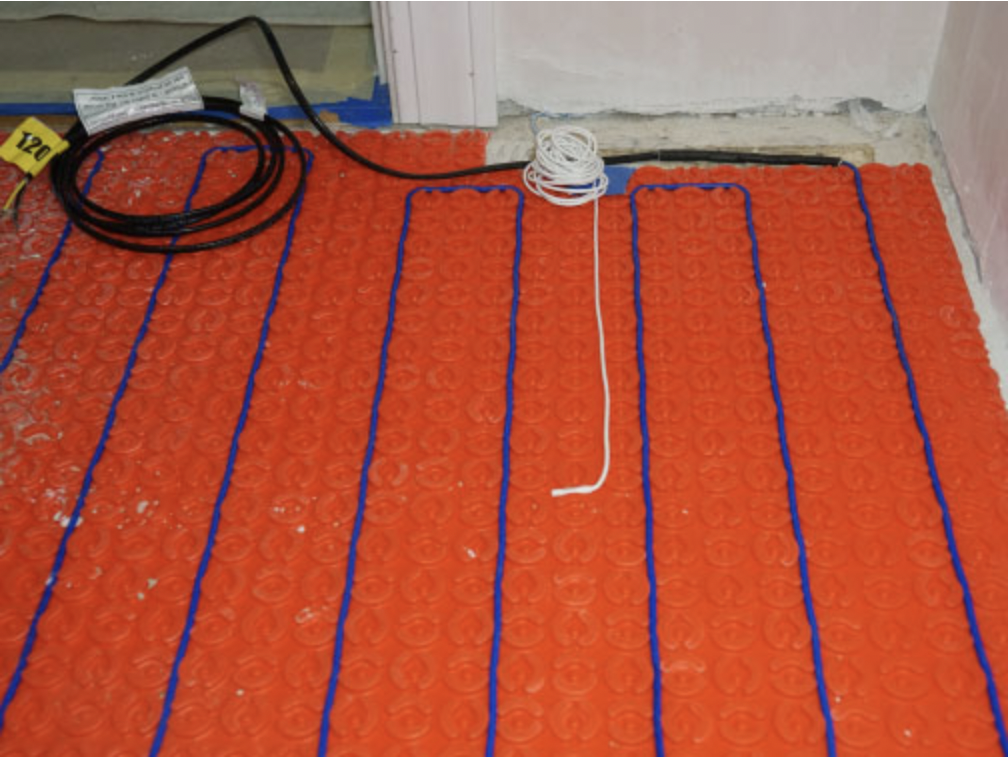 One of the most popular home renovation projects is upgrading or adding a bathroom, and ceramic tile is often the flooring of choice. Even though tile is an excellent choice for a room exposed to a lot of moisture, it is cold in the winter. An underfloor electric radiant heat system is the perfect solution, and the Warmup DCM-PRO uncoupling system provides a break between the floor and the tile, which allows expansion and contraction without breaking the tiles or grout joints. The heat cables are attached to the membrane and move with the flooring, providing safe and quiet heat.
Foil Heater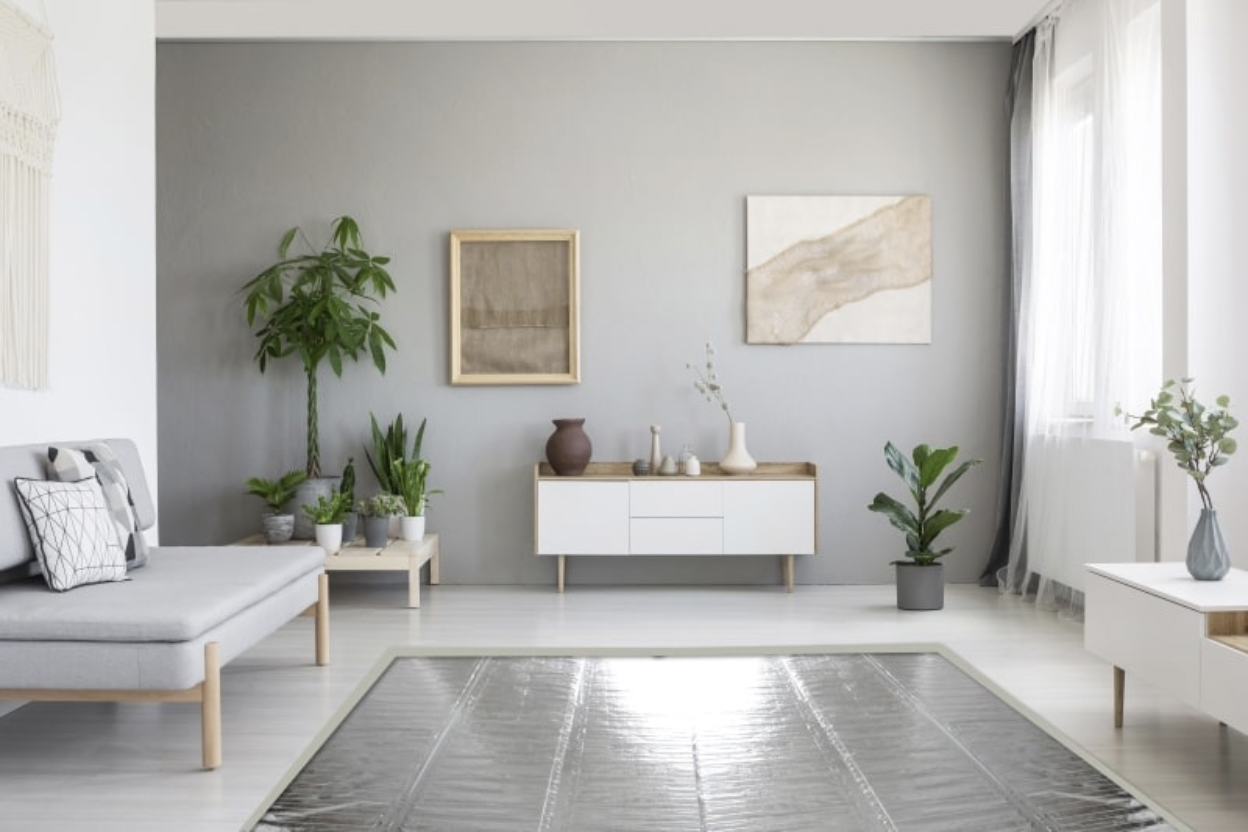 Providing electric underfloor radiant heat to a carpeted room has been difficult in the past, but thanks to Warmup's foil heating system, it can be added when you re-carpet your room. The system is installed on top of your subfloor or on a subfloor insulation panel, and the carpet lays on top of it. 
Floor Insulation
You can lose all the benefits of energy-efficient underfloor radiant heat if the system is installed on bare concrete or wood, because the heat cables will spend their initial warm up time heating the substrate below the surface, rather than the finished flooring material. Installing Warmup's underfloor insulation with its reflective properties consistently reduces the time the system takes to reach operating temperature, by directing the heat from the cables to the surface. This saves you money through the heating season and makes your home warmer, faster. It's only a quarter- inch thick, so it does not add significantly to the height of the floor.
Contact Warmup for the Best Alternative to Your Furnace
For over 25 years, Warmup has been providing heating solutions to customers around the world. We offer free quotes to ensure your system is a perfect fit for your needs. Our customer service staff is just a phone call away if you have questions during the installation that you need answered.
All of our products are backed by Warmup's industry leading warranty. Contact us today to see how an underfloor radiant heat system can make your home more comfortable!